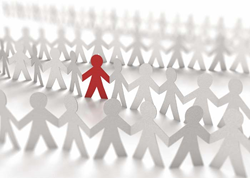 We know from experience that firms who embrace a culture of compliance also realise genuine commercial benefit
(PRWEB UK) 15 January 2015
The developing media and commercial focus on compliance, conduct and ethics extends not just to financial services but to many more high-profile industry sectors including oil and gas, aerospace, pharmaceuticals, telecoms and manufacturing. This brand new ICA Diploma is designed to help those working in sectors such as these to embed a culture of compliance and implement a mechanism of continuous improvement. The Diploma will develop the compliance/risk management knowledge and skills of individuals and thereby enhance the overall reputation and performance of firms.
The 9 month qualification (which is awarded in association with Manchester Business School, The University of Manchester) is available to study either by distance learning globally or with face-to-face workshops in London. The course covers compliance with regulations; ethics; managing stakeholders; the role of the compliance officer; bribery & corruption; AML; communications and training; alert systems; response mechanisms and emerging compliance trends – key considerations in a thriving and profitable business.
Speaking about the new Diploma, Bill Howarth, ICA Chief Executive said "We have always been committed to ensuring that compliance staff have expert knowledge and skills in order to undertake their roles with competence and professionalism - although that focus has, in the main, been on the regulated financial services industry. The ICA Diploma in Business Compliance enables us to extend that commitment to those working outside financial services who wish to foster a compliance culture at their firm. And we know from experience that firms who embrace a culture of compliance also realise genuine commercial benefit from reduced costs, enhanced reputation and retention and acquisition of both customers and staff."
More details of the course can be found here http://www.int-comp.org/diploma-business-compliance or call +44(0)121 362 7534 for more information.