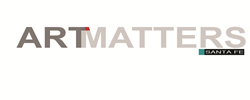 Santa Fe, NM (PRWEB) January 14, 2015
The Santa Fe Gallery Association (SFGA) announces Art Matters | Collections, the second annual installment of this event as part of its successful Art Matters series, to be held January 30—February 8, 2015 in Santa Fe galleries, museums and other locations to be announced separately. Many of these events will feature entire or parts of collections, as well as how to curate, conserve and present collections. However, all SFGA galleries and Santa Fe museums may participate with any current exhibition in this city-wide event spanning two weekends in one of the best cities for contemporary and traditional art. Throughout Art Matters | Collections, SFGA member galleries and museums will host exhibitions, presentations and discussions in their respective galleries and venues that will cover a wide range of art, historical periods and topics. Most in-gallery events are free and open to the public. Information for additional events, discussions and exhibitions will be announced separately. Please go to http://www.artmatterssantafe.org/ for the most current calendar of events with dates and locations as well as information for ticketed events.
The Art Matters series, including, Art Matters | Sustenance in March, Art Matters | Curated in April and Art Matters | Santa Fe in October, hosted by the SFGA, emphasizes critical presentations and discussions of a wide range of art in the member galleries and museums by showcasing the breadth and depth of exhibitions and collections and connoisseurship of the gallery owners, museum directors and curators. Santa Fe has a rich and vibrant art scene with artists, curators, writers, critics, students and collectors whose interests and expertise are as diverse as the people themselves, reading like an art history text.
Santa Fe is one of the most distinctive cultural destinations in America, featuring over 200 world-class art galleries and more than a dozen museums presenting acclaimed exhibitions throughout the year. The art galleries are located in three distinct areas—Canyon Road, Downtown and the Railyard—all within two square miles, connected one to the other and accessible on foot or by car. The art scene in this small city is multi-dimensional and wide-ranging. Santa Fe became the first U.S. city to be chosen by UNESCO as a Creative City, one of only nine cities in the world to hold this designation.
Collectors of fine art will find a sophisticated art experience year-round with professional and friendly galleries, many with critical programing and museum quality exhibitions, featuring art in a wide range of media—digital and new media, installations, painting and sculpture, glass, ceramics and textiles—and genre, including contemporary, modern, Impressionism, traditional, Western, Native American and Spanish Colonial among others. The gallery programing promotes connoisseurship, scholarship and a positive experience, whether for a seasoned collector or recent enthusiast.