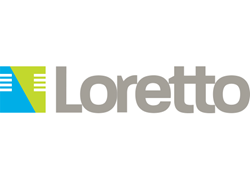 It is a great achievement for all staff here at Loretto to continue to be awarded IIP Gold, and it's all down to the hard work, passion and commitment our staff bring to their jobs every day, that truly make a difference to people's lives
Edinburgh, Scotland (PRWEB UK) 16 January 2015
Loretto Housing Association and Loretto Care, has achieved the prestigious Investors in People Gold Accreditation, the most successful framework for business improvement through people in the UK. This represents a true commitment to employees and demonstrates a solid foundation of good practice which remains challenging and aspirational for many organisations.
Loretto first achieved IIP Gold in 2009 and the re-accreditation puts Loretto in the top 7% of all IIP accredited clients.
Loretto joins an exclusive group of UK employers eligible to use and display the sought after Investors in People logo and plaque, and enjoy its benefits.
Commenting on the award, Cathy Fallon, Director said, "It is a great achievement for all staff here at Loretto to continue to be awarded IIP Gold, and it's all down to the hard work, passion and commitment our staff bring to their jobs every day, that truly make a difference to people's lives. We were one of the first organisation's to achieve the IIP Gold standard in 2009 which has seen us embed a culture of excellence in service delivery and in investment in our people. The support and guidance form our Assessor has been second to none and her comments reflect our commitment, enthusiasm and the passion we have for the services we provide to our customers. We look forward to building on this tremendous success and working with the Investors in People team as we continue our journey."
Peter Russian, Chief Executive of Investors in People Scotland, said "This is a fantastic achievement for Loretto. I would like to congratulate the organisation and its people on their commitment to continuous improvement. Investors in People offers a flexible, practical and easy to use business improvement tool designed to help organisations and their people achieve their objectives. I hope that more organisations in the area will be encouraged to sharpen their competitive edge by choosing to work with us."
Loretto Housing is landlord to over 1000 households in 40 different locations in West and Central Scotland and has an active housing development programme, aiming to provide further new homes in local communities.
Loretto Care provides a range of care and support services to around 1000 people aiming to enhance the lives of the people we work for.
Loretto work with a diverse range of people, including individuals and families and young people experiencing or at risk of homelessness and people who have learning disabilities, addictions, mental health and/or other related brain damage.
Loretto's working practices are underpinned by compassion, care and respect, delivered in a cost effective way that gives people the level of support they require, and enables them to develop to their full potential.
Loretto is part of the Wheatley Group, Scotland's leading housing, care and community regeneration group.