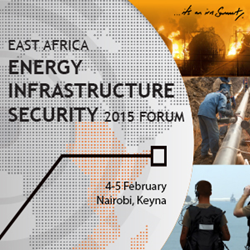 It's an IRN Summit!
London (PRWEB UK) 16 January 2015
In less than one month's time, senior security representatives will gather at The Windsor Golf Hotel & Country Club in Nairobi, Kenya, to discuss current security concerns affecting critical infrastructure in the East African region. IRN will host a delegation of experts at Africa's leading Golf Resort on 4-5 February to shed light on crucial security topics such as:

Current and emerging security challenges
Cooperation with local communities
Improving security of teams and assets
Pipeline sabotage prevention
Insecurity and terrorism in East Africa
Security challenges of LAPSSET transport corridor
Secure transportation
Maritime Security
Latest security technology for offshore installations
Effective protection of refineries and sensitive construction sites
The East Africa Energy Infrastructure Security Forum will gather senior level speakers from companies and institutes such as: VIVO Energy Africa, National Oil Corporation of Kenya, Maersk Oil Kenya, CNOOC Uganda, LAPSSET Corridor Development Authority, Afren, Tullow Oil, Petrobras, Chevron, ASIS Kenya, Institute of Security Studies of Kenya, BG Group, TransGen Energy, Warrior Security, Kenya Ports Authority, IGAD Nairobi, ABB, Control Risks, EUCAP NESTOR – Hargeisa/Nairobi, Windward and UNODC.
This Forum is sponsored by the integrated risk solutions provider, Warrior Security; the data company, Windward; and supported by the Security Research and Information Centre (SRIC). IRN is also partnering with charity organisation - East Africa Children's Hope, a foundation whose mission is to support vulnerable and orphaned children in East Africa.
More information about the Forum is available on the website: http://www.energysecurityeastafrica.com