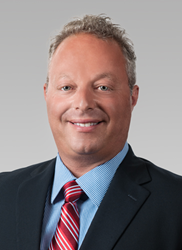 "This is an interesting case that has widespread implications for data breach litigation."
Southlake, Texas (PRWEB) January 16, 2015
First NBC Bank, Louisiana, filed a class action complaint in U.S. District Court, Illinois,(Case: 1:14-cv-10088) against Kmart Corp and its parent company, Sears Holdings Corporation, demanding a jury trial for injuries the bank and other financial institutions suffered as a result of a data breach on or about September 14.
Robert J. Scott, Managing Partner, of technology law firm, Scott & Scott, LLP, says: "This is an interesting case that has widespread implications for data breach litigation."
The lawsuit alleges that Kmart failed to install proper software security measures to protect customers' credit and debit card information and negligently relied on outdated anti-virus technology which allowed hackers to breach Kmart's point-of-sale-systems. Plaintiff alleges that the defendants failed to take steps to employ adequate security measures despite recent well-publicized data breaches at other large national retail and restaurant chains including Target, Home Depot, Sally Beauty, and PF Chang's.
"I think this is a sound theory of liability for a data breach case," Scott said.
The case also seeks recovery of damages for lost revenue as a result of a decrease in card usage after the breach was disclosed to the public. "I think the lost revenue component of damages will be more difficult to prove than the claims for re-issuing costs and monitoring fees," Scott said.
The Plaintiff claims Kmart's failure to adequately secure their data networks was particularly inexcusable because the breach involved mostly the same techniques used in other data breaches including Target and Home Depot. The Plaintiff alleges that the defendants failed to properly defend sensitive payment card information from what is now a well-known preventable breach."The outcome of this case will be followed closely especially by large national retailers and restaurants," said Scott.
About Scott & Scott, LLP
Scott & Scott, LLP (http://www.scottandscottllp.com) is a leading intellectual property and technology law firm representing businesses in matters involving software licensing. Scott & Scott, LLP Scott's legal and technology professionals provide software audit defense and software compliance solutions, all protected by attorney-client and work-product privileges.
Visit Scott & Scott, LLP online at http://www.scottandscottllp.com
Robert J. Scott, a recognized expert on data security and software licensing, is available for interviews.
-30-