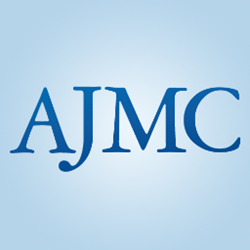 "By bringing the conference to Boston we are able to tap the vast expertise of our providers and educator at Joslin Diabetes Cetnter."-- Robert A. Gabbay, MD, MPH, FACP
PLAINSBORO, N.J. and BOSTON, Mass. (PRWEB) January 16, 2015
The American Journal of Managed Care and Joslin Diabetes Center will jointly present Patient-Centered Diabetes Care 2015, a multistakeholder gathering of provider, payers, policy and research leaders, diabetes educators and patients and advocates for better care.
The meeting will be April 16-17, 2015, at the Renaissance Boston Waterfront. Information and registration can be found by visiting [http://www.ajmc.com/meetings/pcdc15.
Robert A. Gabbay, M.D., Ph.D., Chief Medical Officer and Senior Vice President at Joslin and Associate Professor of Medicine at Harvard Medical School, will be the keynote speaker and meeting chairman. Dr. Gabbay recently became the editor-in-chief of Evidence-Based Diabetes Management, the indexed news publication of The American Journal of Managed Care devoted to presenting positions for all stakeholders on key issues in diabetes clinical care, research, and policies affecting the payer community.
"By bringing the conference to Boston we are able to tap into the vast expertise of our providers and educators at Joslin Diabetes Center, which is a nationally recognized Patient-Centered Specialty Practice (PCSP) by the National Committee for Quality Assurance (NCQA) for our high-quality care, our cooperation with other healthcare groups and our dedication to continuous improvement," Dr. Gabbay said in his recent message to EBDM readers. "This conference also offers us the opportunity to collaborate with leading payers, educators and patient advocates."
Topics at the meeting will cover clinical, behavioral, and technological aspects of diabetes care, and will utilize the expertise of providers at Joslin Diabetes Center and faculty at Harvard, as well as national leaders from across the healthcare continuum. The diverse faculty at Patient-Centered Diabetes Care 2015 will include:

Robert A. Gabbay, M.D., Ph.D., Chief Medical Officer and Senior Vice President at Joslin Diabetes Center and Associate Professor of Medicine at Harvard Medical School.
Om P. Ganda, M.D., Director of the Lipid Clinic at Joslin Diabetes Center and an Associate Professor of Medicine at Harvard Medical School.
Howard A. Wolpert, M.D., Director of the Insulin Pump and Continuous Glucose Monitoring Programs at Joslin Diabetes Center, Director of the Joslin Institute for Technology Translation (JITT) and an Associate Professor of Medicine at Harvard Medical School.
Frank Hu, MD, MPH, PhD, professor of epidemiology and nutrition at the Harvard School of Public Health and a member of the 2015 Dietary Guidelines Advisory Committee.
Amy Tenderich, founder and editor of DiabetesMine™ and a leading patient advocate.
Hope Warshaw, MMSc, RD, CDE, BC-ADM, owner, Hope Warshaw Associates, LLC.
Edmund J. Pezalla, MD, MPH, Vice President and National Medical Director, Pharmacy Policy and Strategy, Aetna Inc.
Todd Prewitt, MD, Corporate Chronic Condition Medical Director for Humana, Inc.
Topics to be covered at the two-day conference, which will feature multiple opportunities for networking with other attendees, include:
The digital path for better adherence
Community as part of the prescription: social media in diabetes care
The role of the clinicians and diabetes educators in lifestyle management
Integrated delivery networks and adherence intervention
Matching patients to the right treatment through personalized medicine
Weighing the value of novel treatments in diabetes
Finding the balance in lipid management
A discussion of the importance of national nutrition policy.
A debate on the merits of using combination therapy in diabetes care.
"There are few opportunities for decision-makers from the different parts of the healthcare system to meet in one place, and hear the challenges of diabetes care delivery from different perspectives," said Brian Haug, president of Managed Markets, which publishes The American Journal of Managed Care. "Our goal is to hear and learn from one another, keeping in mind always that the mission must be better care for patients."
About the Journals
The American Journal of Managed Care celebrates its 20th year in 2015 as the leading peer-reviewed journal dedicated to issues in managed care. Other titles in the franchise include The American Journal of Pharmacy Benefits, which provides pharmacy and formulary decision-makers with information to improve the efficiency and health outcomes in managing pharmaceutical care, and The American Journal of Accountable Care, which publishes research and commentary on new healthcare delivery models facilitated by the 2010 Affordable Care Act. AJMC's news publications, the Evidence-Based series, bring together stakeholder views from payers, providers, policymakers and pharmaceutical leaders in oncology and diabetes management. To order reprints of articles appearing in AJMC publications, please call (609) 716-7777, x 131.
About Joslin Diabetes Center
Joslin Diabetes Center, based in Boston, Massachusetts, undertakes diabetes research, clinical care, education and health and wellness programs on a global scale. Joslin is dedicated to ensuring that people with diabetes live long, healthy lives and offers real progress in preventing and curing diabetes. Joslin is an independent, nonprofit institution affiliated with Harvard Medical School, and is recognized worldwide for driving innovative solutions in diabetes prevention, research, education, and care.
Our mission is to prevent, treat and cure diabetes. Our vision is a world free of diabetes and its complications. For more information, visit http://www.joslin.org.
CONTACT:
Nicole Beagin (609) 716-7777 x 131
nbeagin(at)ajmc(dot)com
http://www.ajmc.com