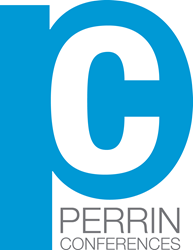 Berwyn, PA (PRWEB) January 16, 2015
In keeping with the growing stature of Perrin Conferences' events held in major U.S. cities throughout the year, the Miami roster of speakers includes many of the nation's most influential plaintiff and defense attorneys, in-house counsel, insurance professionals, risk managers, and industry experts representing all perspectives in product liability litigation.
Chairing the 2015 Miami conference will be Edwin S. Gault, Jr., Esq., Forman Perry Watkins Krutz & Tardy LLP, Jackson, MS; Steven A. Hart, Esq., Segal McCambridge Singer & Mahoney, Ltd., Chicago, IL; and Theodore J. Leopold, Esq., Cohen Milstein Sellers & Toll PLLC, Palm Beach Gardens, FL.
Notable corporations represented by in-house featured speakers at the conference include: BFC Financial Corporation - Risk Management, Chubb & Son, Continental Teves, CNA, Office Depot, Inc., and Sony Electronics Inc.
Panel discussions led by renowned legal and industry experts include:

National Overview & Outlook on Product Liability Trends/Cases/Verdicts
Consumer Product Safety Commission (CPSC) Regulatory Panel
Reptile Theory in Product Liability Cases
What are Jury Consultants Focused on in Large Products Cases?
The Judicial Perspective- War Stories & Recent Verdicts in Product Liability Cases
Insurance Recovery Consideration in Product Liability Context
In-House Counsel and Insurance Perspectives Roundtable
Mediating Product Liability Cases
In addition to exclusive learning, information sharing and networking opportunities, the conference will also provide Continuing Legal Education (CLE) Credit for qualified attendees.
For more information, registration and hotel information, please visit http://www.PerrinConferences.com .
About Perrin Conferences
As the leading national provider of joint plaintiff/defendant litigation conferences, Perrin Conferences offers comprehensive and specialized continuing legal education (CE/CLE) in an atmosphere of learning, networking and sharing. The company's conferences attract influential leaders and foremost talent in the legal industry to discuss current topics in litigation through mock trials, presentations and webinars, setting the standard in professional litigation education and networking.
# # #
Contact:
Bethany Corio
Perrin Conferences
T. 610-220-1817
bcorio(at)perrinconferences(dot)com
http://www.perrinconferences.com