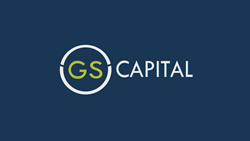 As the global economy strengthens, the African continent offers outstanding business and investment potential. Now is the time for Western entrepreneurs and investors to join the last frontier of economic growth.
San Diego, CA (PRWEB) January 21, 2015
Out of the world's 10 fastest growing economies, six are found in Africa continued strong growth expected over the next 10 years. This presents enormous potential for business opportunities and foreign investments as Africa assumes an increasing share of the world market. A growing cohort of the African Diaspora are returning to Africa and investing in its future by starting new businesses. Africa offers unlimited opportunities for global venture capitalists and private equity funders, and other investors focused on emerging markets and looking for capital gain. OGS Capital has experienced consultants who are focused specifically on the Africa region, understand specifics of the market, and have in-depth experience creating business plans for Africa-based projects.
Africa as a whole is expected to experience over 5 percent economic growth in 2015. North Africa is tied to Mediterranean trade and South Africa is already the continent's biggest economy. Sub-Saharan Africa is where exceptionally robust growth will occur. In the IMF Regional Economic Outlook- Sub-Saharan Africa report issued in October 2014, average growth is projected to remain strong in 2015 at 5¾ percent. Nigeria, sub-Saharan Africa's largest economy, is likely to grow 7-7 ¼ percent, while Chad, Democratic Republic of the Congo, Côte d'Ivoire, and Mozambique will see growth averaging 8 percent or more.
The World Banks tracks the number of new businesses registered each year, and most African nations are seeing an impressive increase. World Bank Data reports that from 2011 to 2012, South Africa had a 31.6 percent increase in new business registrations. Nigeria had the tenth largest number of startups in the world with 81,144 new business registrations. Other countries on an upward trajectory include Burkina Faso, Namibia, Democratic Republic of Congo, South Sudan, Rwanda, Nairobi, Kenya, and a number of others. "OGS Capital consultants can offer in-depth knowledge and experience to entrepreneurs for business plan development and securing investors when they are ready to pursue startup in Africa," says Alex Silensky, Founder and partner of OGS Capital.
Due to the global economic slowdown, coupled with the growing economic strength of Africa, many Africans who immigrated to Western nations are either returning to their Motherland as entrepreneurs or are planning on opening new businesses while remaining in their current home country. Africa can already claim a collective GDP of over $2,000 billion, and foreign and domestic entrepreneurs and investors will play an important role in the next phase of growth.
OGS Capital's consultants working with African entrepreneurs during business planning and startup and with investors have found key industries of focus to be agriculture, FMCG, oil & gas, green technologies, real estate, and infrastructure projects. There is also enormous room for growth in the information and communications technology sector (ITC) which contributes an estimated 1.4 percent points to GDP for each 10 percent increase in broadband internet penetration.
There are some risks associated with investing in various African nations, especially in sub-Saharan Africa. The risks include currency devaluation, security threats, domestic political or policy uncertainties, and an unreliable electric supply. However, the African governments are working to minimize the risks, and the increasing entrepreneurship will be a major contributor towards the effort.
OGS Capital has industry-leading experience in business plan development and an extensive network of investor contacts. Consultants bring the experience needed for successfully maneuvering through the business planning and startup process in Africa. Each business plan is professional and high quality, and no templates re used. Clients get a customized business plan that fits their needs. Offices are located in the United States, the United Kingdom and have served clients from more than 30 countries.