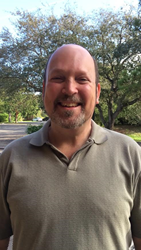 "This was the Best Shabbat ever. A decades' long dream of joining the Rabbinate came to fruition thanks to Rabbi Blane and JSLI. I'm thrilled my life's journey brought me to JSLI," enthuses Howard.
New York, NY (PRWEB) January 21, 2015
The Jewish Spiritual Leadership Institute (JSLI) Online Rabbinical School conducted its eighth ordination Saturday night at a ceremony in Delray Beach, FL. Eleven new rabbis will now begin their respective missions and service as teachers and spiritual leaders – some advancing the tenets of the Jewish Universalism.
"The ordination/Shabbaton weekend provides a marvelous opportunity for scholarship and discussion,meals and conviviality and concludes with the converyance of Rabbinical Ordination, Semicha, to the students," said Rabbi Steve Blane, founder of the Sim Shalom Online Synagogue and Dean of the Rabbinical School. "The presentation of the semicha – or certificate of ordination – denotes a time for celebration of achievement, and contemplation of the future." Sim Shalom, the Online Jewish Universalist synangogue, is the ordaining body of JSLI.
The Hebrew meaning of semicha (sometimes spelled as semikhah) is literally a "leaning of the hands" and is derived from the Hebrew word which means "to rely on" or "to be authorized." Within the context of rabbinical ordination, its connotation is that of a "transmission" of rabbinical authority – enabling the holder to give advice or interpretation of Jewish law. The classical line of semicha traces a line of Torah conferment back to Moses and the 70 elders.
The 11 new graduates of JSLI hail from all over the United States and the United Kingdom. JSLI alumni are currently serving worldwide in congregations, as pastoral counselors, and as Jewish educators. They perform a full panoply of Life Cycle events – including weddings, funerals, and bnai mitzvoth.
Jewish Universalism encompasses the ideal of peaceful existence between adherents of different religions and religious denominations.
"And now our conveyed and ever-evolving process of education and enlightenment begins again," noted Rabbi Blane. "We have ten new students entering the school's next rabbinical class – embracing the opportunity for a life of personal spiritual development, and service to humanity."
About Sim Shalom
Sim Shalom is an interactive online Jewish Universalist synagogue which is liberal in thought and traditional in liturgy. Created in 2009 by Rabbi Steven Blane on Manhattan's Upper West Side, Sim Shalom offers a means of connecting the unconnected. Rabbi Blane leads accessible and short Kabbalt Shabbat services every Friday night using a virtual interface and additionally Sim Shalom provides online education programs, Jazz concerts, conversion and life-cycle ceremonies along with weeknight services at 7:00PM EST led by Rabbis and students of this online community.
Rabbi Blane is also the founder and director of the Jewish Spiritual Leader's Institute,
http://www.jsli.net, a professional second career online rabbinical school.
Sim Shalom, a non profit 501 © (3) tax-exempt organization, nurtures a Jewish connection through its mission of innovative services, creative education and dynamic outreach to the global community. For more information visit http://www.simshalom.com or call 201-338-0165.