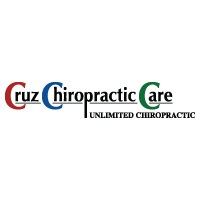 "We asked attorneys and doctors throughout San Diego County about Dr. Cruz before working with him, and the feedback we got was flawless. His reputation is stellar and that's great news for his new patients
Oceanside,CA (PRWEB) January 22, 2015
For over 20 years, Dr. David Cruz of Cruz Chiropractic Care in the Oceanside and Vista area has treated just about every type of injury that can result from car accidents or other personal injury circumstances. And for those same twenty-plus years, the team at Doctors on Liens has been connecting victims of all those injuries with the best possible doctor. With the combined breadth of experience between the two, more patients than ever can receive the highest level of medical care in those key Southern California areas.
Medical providers of Dr. Cruz's caliber, who holds two Bachelor's degrees in Biology and Human Anatomy and a Doctorate from Cleveland College of Chiropractic, are not often available to patients on a lien basis. Dr. Cruz's compassion for his injured patients, however, has kept him working on liens and helped hundreds of patients recover from major injuries to their spine, lower back, neck, shoulders and more. Dr. Cruz's detailed examination process and commitment to long term, comprehensive recovery plans have helped him earn a stellar reputation within the San Diego medical legal community. Now, with the help of Doctors on Liens, that reputation is spreading throughout Southern California.
Says Doctors on Liens President, Samantha Parker, "Having to find a doctor on a lien isn't an everyday thing. You only need one when you're involved in a personal injury accident. The match between us and Dr. Cruz works because very often clients of personal injury attorneys have a challenging experience trying to find a top tier doctor working on a lien basis near their home. As part of our normal vetting process, we asked attorneys and doctors throughout San Diego County about Dr. Cruz before working with him, and the feedback we got was flawless. His reputation is stellar and that's great news for his new patients."
Doctors on Liens is an innovator in the medical lien specialty referral industry and has forged close relationships with both legal firms and medical practices over the past 20 years. Doctors on Liens features medical specialties including board certified orthopedic surgeons, neurologists, general practitioners, psychologists, and chiropractors. Each medical office is independently owned and operated and all appointments can be conveniently scheduled directly with the facility.
Doctors on Liens lists medical professionals who offer medical services on a lien basis in Southern California, Central California, and Nevada.