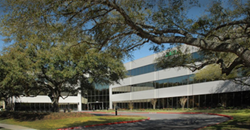 "Our methodical approach where documentation, collaboration and a true understanding of client requirements sets us apart"
Houston, Texas (PRWEB) January 21, 2015
RoviSys, a leading independent provider of comprehensive process automation solutions and services based in Aurora, Ohio, announces the official opening of a permanent office in Houston, Texas, growing the company and capitalizing on Oil & Gas automation experience in the heart of the Houston Energy Corridor. The office is located at 16360 Park Ten Place, Suite 330.
The addition of the Houston office allows RoviSys to broaden information and automation services offerings to upstream, refining, pipeline, and petro-chemical enterprises throughout Texas and the Southwest United States.
"Our methodical approach where documentation, collaboration and a true understanding of client requirements sets us apart," said Gary Humble, Director, Oil & Gas Services. "Our focus on information services and project execution combined with proximity to our Southwest based customers is a perfect match."
The Houston office will be managed by Joe Rose, who brings an exciting combination of client experience and background. Rose has worked extensively with organizations representing all facets of Oil & Gas automation, delivering process historians and custom information solutions that enable customers to reduce downtime and improve efficiency.
About RoviSys
The RoviSys Corporation provides resources, experience and skills to solve and support process automation and integration challenges, with 25 years of real solutions for the Chemical, Petrochemical, Life Science, Consumer Packaged Goods, Glass, Metals, Power & Energy and Oil & Gas industries. For more information visit http://www.rovisys.com.
Southwest Office Contact
Joe Rose
jrose(at)rovisys(dot)com
330.840.0674