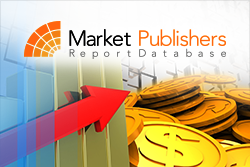 London, UK (PRWEB) January 23, 2015
Since the financial crunch of 2008, private bankers and wealth management companies have shifted their focus from just increasing the size of their businesses to targeting specific, smaller client segments such as ultra-high net worth individuals (UHNWIs) that yield better returns compared to affluent customers or core millionaires. By getting UHNWIs as clients, wealth managers are able to significantly boost assets under management (AUM), and establish long and fruitful relationships.
Though accounting for just under 1% of the world's HNWIs, UHNWIs capture close to 33% of global HNWI population wealth. UHNWIs often need a more complex set of wealth management services compared to wealthy customers or core millionaires. Therefore, it is vital for private bankers and wealth managers to develop trusting relationships and build brand loyalty with UHNWI clients, and to better understand their needs. Targeting children has become a key strategy for wealth management firms and private banks.
New research study "Insight Report: Business Strategies for Targeting UHNWIs in Asia-Pacific" drawn up by WealthInsight is now available at MarketPublishers.com
Report Details:
Title: Insight Report: Business Strategies for Targeting UHNWIs in Asia-Pacific
Published: January, 2015
Pages: 83
Price: US$ 3,800.00
http://marketpublishers.com/report/business_services/wealth_management/insight-report-business-strategies-4-targeting-uhnwis-in-asia-pacific.html
The research study presents a detailed unprejudiced analysis of the sophisticated needs of UHNWIs, along with providing insights into the attitudes of private bankers and wealth managers toward business strategies for targeting this client category. It covers leading developed markets like the U.S., the UK, Switzerland, Germany, Australia and Canada, and the emerging ones such as Russia, Brazil, China, India and South Africa. The research publication offers estimates of the size of the UHNWI market and sheds light on specific business strategies to target solid clients by observing competitor, marketing, expansion and client strategies.
Reasons to Buy:

Gain an understanding of the complex needs and desires of UHNWIs and know how to target them in the best way.
Make sound business decisions and contrive improved business strategies to efficiently target UHNWIs.
Keep track of major market trends in financial service and product offerings in both developed and emerging marketplaces, as well as address each trend as the case might be.
Be informed about the approaches of wealth management firms and private banks to the future prospects of business strategies with the purpose of targeting UHNWIs.
More new reports by the publisher can be found at WealthInsight page.