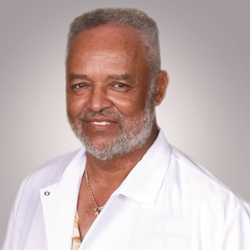 Port St. Lucie, FL (PRWEB) January 27, 2015
Residents looking for a new dentist in Port St. Lucie, FL can enjoy quality care in a more convenient location now that Coast Dental St. Lucie West is moving next to Publix in the Shoppes at St. Lucie West plaza, located at 1321 St. Lucie West Blvd. The new location is located less than a mile away from its original location, and features a beautiful, fully-renovated design with warm décor, more spacious patient areas, expanded dental services, and digital intraoral and panoramic x-ray system. The phone number remains (772) 343-0179.
Port St. Lucie dentist Quinton Hedgepeth, DDS, treats patients as young as 5. He provides patients with preventive, restorative, and cosmetic dental services including exams, fillings, crowns, bridges, dentures, extractions, dental implant restorations, bone grafting, crown lengthening, periodontal disease management, pre-prosthetic surgery, root canal therapy, and teeth whitening. In addition, his team strives to accommodate dental emergencies on the same day.
Dr. Hedgepeth has been a practicing dentist since 1975. He earned his Doctor of Dental Surgery degree from Howard University College of Dentistry in Washington, D.C. His undergraduate degree is from Hampton University in Hampton, VA. Dr. Hedgepeth is a member of the American Dental Association, Academy of General Dentistry, and Florida Dental Association.
Joining the team will be an orthodontist specializing in traditional braces, clear bracket braces, and clear aligners. The new Port St. Lucie orthodontist will offer options for every age, style, and budget. Wondering if braces could help you? Visit CoastDental.com/orthodontics.
Coast Dental St. Lucie West accepts more than 200 types of dental insurance, offers dental financing plans for qualified patients, and accepts SmilePlus®, which offers savings up to 70% on dental services for patients without insurance. For office hours, money-saving offers, and more information, please visit CoastDental.com or call (772) 343-0179.
About Coast Dental
Coast Florida P.A., with its professional associations, is one of the largest providers of general and specialty dental care in the United States with more than 175 affiliated practices operating as Coast Dental, and SmileCare. Coast Dental Services, LLC is a privately-held practice management company that provides comprehensive, non-clinical business and administrative services to its affiliated practices. The company is headquartered in Tampa, Florida. For more information, visit http://www.CoastDental.com.