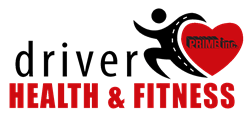 "I told the Prime drivers that we were going to start a movement that would set an example for all of America, and it is happening." -Siphiwe Baleka, Prime Driver Health & Fitness Coach
SPRINGFIELD, MO (PRWEB) January 23, 2015
Prime, Inc., North America's most successful refrigerated, flatbed and tanker trucking company, is being highlighted in mainstream media for its commitment to improve healthy lifestyles among the trucking industry.
Sports Illustrated recently released their January 26, 2015 issue featuring a profile piece of Prime's Driver Health and Fitness Coach, Siphiwe Baleka, which discusses Baleka's background and his current role in truck driver fitness. Baleka attended Yale University and was the very first African American All Ivy League Swimmer. He also led the Yale Bulldogs from last place to Ivy League Champions in his four-year swimming career. A video feature on Baleka will also air on Fox Sports 1 at 11:00 p.m. EST on Sunday, February 8.
Prime's Driver Health and Fitness program is also being featured on Fox Business Network on Friday, January 23 at 10:28 p.m. EST.
"All of this attention is amazing," said Baleka. "I told the Prime drivers that we were going to start a movement that would set an example for all of America, and it is happening."
One out of three Americans are obese, and two out of three truck drivers are obese. Prime, Inc. tracks the BMI of its fleet, which currently stands at 33.0. The trucking company's aim is to reduce that to fewer than 30. A total of 58% of Prime drivers are obese, well under the national average of 69%.
According to Baleka, "We still have a long way to go. Our drivers don't have access to kitchens or gyms, and they have food storage issues, too. However, if we can lower the average BMI of the fleet to under 30, we can show others in the industry that it can be done, even in the most extreme circumstances."
For more information about Prime's Driver Health and Fitness program, visit driverhealthandfitness.com or contact Siphiwe Baleka at sbaleka(at)primeinc.com
About Prime Inc.
Founded in 1970 by Robert Low, Prime Inc. is North America's most successful refrigerated, flatbed, tanker and logistics trucking company. Headquartered in Springfield, MO, Prime's personnel, equipment and technology remains on the cutting edge of the transportation industry, and the company's growth remains steady and well managed.