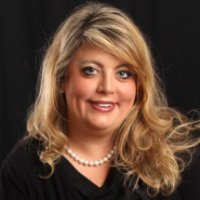 Dr. Yates expertise provides direction to innovative organizational cultures seeking business results.
Atlanta, Georgia (PRWEB) January 27, 2015
Dale Carnegie of Georgia is pleased to announce the recent hire of Dr. Tiffany Yates, Vice President of Human Capital Strategy leading the launch of an organizational effective consulting practice. As VP of Human Capital Strategy, Yates' responsibilities include providing clients with organizational strategy alignment by developing a people process. This dynamic leadership position focuses on directing people functions in the areas of succession planning, talent management, culture change, organization development, and performance management. Her functions include consultation with clients on long range planning of professional development programs by driving talent optimization. In this position she enhances human capital systems by integrating Dale Carnegie training solutions to exceed desired business results.
Dr. Yates comes to Dale Carnegie with over 10 years of experience in the leadership development, training, and organizational development industry. As a scholar-practitioner, she conveys passion for empowering leaders to realizing organizational aspirations by positive approaches to organizational development. Dr. Yates is practiced in executive adult education, blended curriculum design, and fosters a highly engaging programmatic skill development approach. Her expertise provides direction to innovative organizational cultures seeking business results.
As an active doctoral professor, Dr. Yates has over 20 publications appearing within various journals such as Academy of Management, STEM, American Society for Quality, and the Organization Development Journal. She is a distinguished lecturer for Organization Development Network (ODN), Shenyang Technical University, Benedictine University, AAIM Employers Association, University of Lyon ISOER Program, Academy of Management, Milliken University, Doctorate of Management at Colorado Technical University and Doctorate of Business Administration at Walden University.
Dr. Yates holds a BBA in Marketing from Ole Miss, a MA in Economics from Western Illinois University, and was awarded a PhD in Organization Development from Benedictine University.
Driving the WOW Factor for Clients:
In 2015, the Dale Carnegie team will apply an organizational effectiveness approach to our refined training services. Our experts will work closely with HR / L&D / OD clients to increase propensity contributing to enterprise-wide strategies for human capital management. The Dale Carnegie organizational effectiveness solutions delivers consultation to the organization development leaders on effectively navigating and resolving employee relations' issues and managing talent development programs. Solution offerings are uniquely developed to exceed business results in the following areas:

Achieving training results by measuring the ROI on a holistic people strategy
Delivering on key initiatives as it relates to talent management
Designing, planning, and optimizing a robust learning and training strategy to ensure transfer of needed competency and skills for all impacted stakeholders
Developing approaches to measure and monitor leadership performance
Driving human resource capital planning efforts for new strategic plans, tools, and techniques
Ensuring people systems are aligned effectively meet the needs of the business
Improving decision-making by leadership competency expansion
Maximizing employee engagement impact
Dale Carnegie is recognized as the premier provider of professional development for many of the world's most successful organizations. Operating on six continents and in more than 90 countries, Dale Carnegie has enjoyed over 8 million graduates from its library of public and custom designed programs. Its programs provide solutions in every area of professional development including but not limited to leadership, communications, presentation skills, self-confidence, sales, customer service, team building, coaching, and mentoring. In conjunction with our product development staff, we also offer targeted customized programs to address any professional development need an organization may have regardless of size or industry focus.