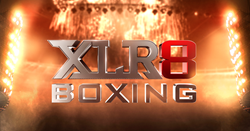 New York, NY (PRWEB) January 26, 2015
RDP and XLR8 Boxing are in final preparations for their 2015 Boxing Tour. The company is currently signing premium fighters and top prospects.
"We are proud to partner with Evander Holyfield to bring his success and expertise as a Boxing Champion to the promotions business. We are all very excited to be working with Evander to entertain and excite the boxing fans. Evander is a first class Champion and has demonstrated his business savvy by building a successful brand outside the ring. We look forward to a long relationship with the Former Heavyweight Champion of the World. This partnership is exactly what the sport of boxing needs. We will entertain boxing fans for years to come, " said J.D. Albano XLR8's CEO.
"I have been waiting for the right time and opportunity to reenter the sport. Together with XLR8 Boxing we will bring professional, exciting and one of a kind shows to all boxing fans. I will play an integrated role in the endeavor and my fans will certainly see me at our shows. I am excited to be working with J.D. Albano on this partnership and look forward to cultivating our fighters," said Evander Holyfield.
ABOUT Real Deal Promotions and XLR8 Boxing
RDP and XLR8 are Boxing Promotion Companies that pride themselves on producing world class fighters and exciting live events. At the helm is the 5 Time World Champion Evander Holyfield. RDP and XLR8's priority is to create an environment for our fighters and fans that is truly first class.