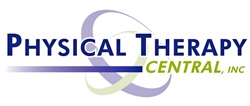 'The entrepreneurial culture and fit is in perfect alignment and I look forward to seeing how PT Central and Confluent Health come together to benefit our employees, our patients, and our communities.' - Larry Benz
Louisville, KY (PRWEB) January 26, 2015
Confluent Health is proud to announce expansion into Oklahoma through a partnership with Physical Therapy Central (PT Central), a privately owned outpatient physical therapy practice with seventeen locations across the state.
The partnership, effective immediately, maintains PT Central's name and leverages their incredibly high focus on patient care excellence and compassion across a regional footprint that includes seventeen locations in Oklahoma. The partnership with Confluent Health also includes greater access to Evidence In Motion's nationally recognized physical therapy education programs. Additionally, the partnership provides access to financial support to fuel the expansion of PT Central throughout the entire state of Oklahoma.
"We are honored and proud to be a part of the Confluent Health family," said PT Central CEO, Bridgit Finley, PT, DPT, OCS, FAAOMPT. "Since our inception in 2004, our primary goal has been to provide each and every patient with the highest standard of care. This partnership allows us to continue in that fashion and we look forward to future growth with our partner Confluent Health."
"We couldn't be more excited to welcome PT Central to the family," said Confluent Health President and CEO Larry Benz, PT, DPT, OCS, MBA. "The entrepreneurial culture and fit is in perfect alignment and I look forward to seeing how PT Central and Confluent Health come together to benefit our employees, our patients, and our communities."
For more information on PT Central, or to meet with one of their expert therapists, please visit http://www.PTCentral.org.
To learn more about Confluent Health, please visit http://www.goconfluent.com.