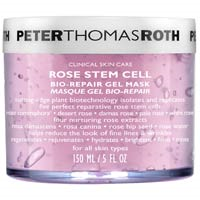 There's nothing wrong with a basic three-step skin care regimen, but with a few simple additions, anyone can turn ordinary into extraordinary.
Gold River, CA (PRWEB) January 27, 2015
Eighteen years ago SkinStore.com had the bright idea to take hard-to-find clinical skin care products out of the offices of dermatologists and make them available online—and often at better prices. Today, with over 250 brands and 7,500 products, SkinStore is considered by many to be one of the world's leading specialty skin care product retailers. Women want to get the most out of their beauty routines. SkinStore's Next Level Beauty campaign shows simple additions can add up to maximum results.
The three-step regimen: cleanse, moisturize and protect, has long been a staple in the quest for beautiful skin. But those building blocks of good skin care practices can be enhanced with a few simple additions that don't take much time, but can make a big difference. Exfoliators and peels can improve skin tone and texture by removing dead surface cells and revealing brighter-looking skin. Adding a rejuvenating mask such as Peter Thomas Roth Rose Stem Cell Bio-Repair Gel Mask can help stimulate cell turnover, soften the appearance of fine lines and wrinkles and improve dullness and dehydration.
Anyone can create a spa experience at home thanks to the latest sonic cleansing and firming tools. Beauty truly does begin from within, and SkinStore's selection of supplements, including Imedeen Time Perfection, help support the body to enhance the health and appearance of the skin.
"There's nothing wrong with a basic three-step skin care regimen," said Kari Necker, Director of Merchandising for Skinstore.com, "but with a few simple additions, anyone can turn ordinary into extraordinary."
About SkinStore.com
Physician-founded in 1997, SkinStore carries over 250 premium brands of skin care, cosmetics, hair care, beauty tools and fragrances from around the world. With over 9,000 products to choose from, SkinStore is a leading online resource for clinical and dermatologist-recommended skin care products. Customers receive free shipping on all U.S. orders over $49, and an esthetician-staffed call center is available Monday through Friday to answer questions and offer product recommendations. The company is headquartered in Gold River (Sacramento), California with operations in Sydney, Australia and an affiliate in Hangzhou, China. For more information visit SkinStore.com, SkincareStore.com.au, or SkinStorechina.com
Contact Information
Denise McDonald, Content & Production Manager
SkinStore
http://www.skinstore.com
916-475-1427
###