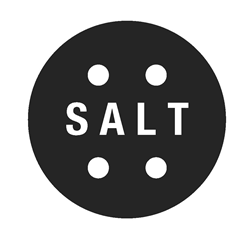 "Snowfighters plowing and spreading road salt is the most effective and efficient method we have to keep people safe." Lori Roman
Alexandria, VA (PRWEB) January 27, 2015
As the Northeastern United States hunkers down for what stands to be a blizzard of historic proportions, workers, motorists, school children and businesses can rest assured that snowfighters will be on the job to get roads cleared and keep them safe.
The entire East Coast is facing winter conditions ranging from freezing rain to several feet of snow, making travel dangerous and roads impassable. Thousands of flights have already been canceled and a state of emergency declared in several states.
"No elected official wants to get caught unprepared to deal with winter weather, as many have in the past," said Lori Roman, President of the Salt Institute which represents North American salt producers. "Snowfighters plowing and spreading road salt is the most effective and efficient method we have to keep people safe."
Clear winter roads protect lives and commerce. Every winter, more than 116,000 Americans are injured and over 1,300 killed as a result of pavement that is covered in snow, slush or ice, according to the U.S. Department of Transportation Federal Highway Administration, July 2, 2013 (http://ops.fhwa.dot.gov/weather/weather_events/snow_ice.htm). But studies of highways in Snow Belt states and in Canada by Marquette University, June 1, 1992 (http://www.trc.marquette.edu/publications/IceControl/ice-control-1992.pdf) showed that road salt reduces crashes by 88 to 93 percent.
When the direct and indirect impact of road shutdowns on the broader economy is factored in, road salt becomes even more valuable. According to the American Highway Users Alliance, February 24, 2014 (http://www.highways.org/wp-content/uploads/2014/02/economic-costs-of-snowstorms.pdf), a one-day major snowstorm can cost a state $300-$700 million in direct and indirect costs, lost commerce and productivity. In fact, deicing pays for itself within the first 25 minutes after the salt is spread—making proper salt storage and timely deicing a smart investment.
About 17 million tons of deicing salt is applied to roadways in the U.S. each year according to the U.S. Geological Survey, September 22, 2014 (http://minerals.usgs.gov/minerals/pubs/commodity/salt/mcs-2014-salt.pdf). Having enough road salt on hand before storms hit requires advance planning and facilities that provide safe and efficient storage.
--30--
The Salt Institute is a North American based non-profit trade association dedicated to advancing the many benefits of salt, particularly to ensure winter roadway safety, quality water and healthy nutrition.