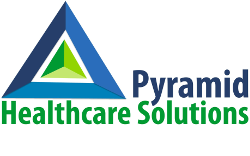 "Our Managed Global Solutions line of business is designed to support our clients' need for cost efficient solutions while providing superior technology, security and quality," said Alan Santos, Pyramid Healthcare Solutions' CEO
Clearwater, FL (PRWEB) January 29, 2015
Pyramid Healthcare Solutions, an Avantha Group company, has announced they are now offering Electronic Data Management, Physician Group Services and Pharmaceutical Efficiency Solutions across the hospital, physician practice, pharmacy, pharmaceutical distribution and pharmaceutical manufacturing sectors as part of its newly established Managed Global Solutions line of business. "In addition to the full suite of revenue cycle management, pharmaceutical compliance and related service offerings we are currently providing to our clients, we see our new Managed Global Solutions practice as key to providing our clients cutting edge solutions to their pressing business needs," stated Alan Santos, Pyramid Healthcare Solutions' CEO. "Our Managed Global Solutions line of business is designed to support our clients' need for cost efficient solutions while providing superior technology, security and quality," he followed.
To learn more about Pyramid Healthcare Solutions complete Revenue Cycle solutions, including our new Managed Global Solutions services, visit http://www.pyramidhs.com.
# # #
About Pyramid Healthcare Solutions
Founded in 1985, Pyramid Healthcare Solutions partners with healthcare providers to assess, validate and resolve gaps in their revenue cycle, leading to improved and sustainable financial results. Pyramid Healthcare Solutions offers a complete best-practice suite of revenue cycle solutions, including coding services, HIM audit services, cancer registry, revenue cycle, revenue discovery, charge capture, accounts receivable management, patient financial services, human resources, managed care services, and education and training. Headquartered in Clearwater, Fla., Pyramid employs more than 300 credentialed, knowledgeable healthcare professionals and best practices developed with more than 500 clients. Pyramid Healthcare Solutions is an Avantha Group Company. Avantha operates in more than 20 countries and employing more than 22,000 people worldwide. For more information on Pyramid Healthcare Solutions, visit http://www.pyramidhs.com.