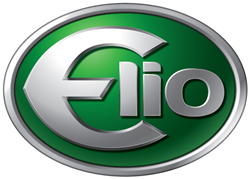 (PRWEB) January 27, 2015
What: Elio Motors is displaying their vehicle at Phoenix Open
Who: Elio Motors executive team members, including Phoenix area native Founder Paul Elio
Where: 17020 N Hayden RD Scottsdale, AZ 85255; Between Scottsdale Road and the Loop 101 Freeway (Pima Road), north of Frank Lloyd Wright Blvd.
When: January 26 – February 1, 2015
Contact: Mike DeVilling, BERLINE
(C) (248) 875-4207 or mdevilling(at)BERLINE(dot)com
About Elio Motors
Founded by car enthusiast Paul Elio in 2008, Elio Motors Inc. represents a revolutionary approach to manufacturing an ultra-high-mileage vehicle. The three-wheeled Elio is engineered to attain a highway mileage rating of up to 84 mpg while providing the comfort of amenities such as power windows, power door lock and air conditioning, accompanied by the safety of multiple air bags and an aerodynamic, enclosed vehicle body. Elio's first manufacturing site will be in Shreveport, La. For more information, visit http://www.eliomotors.com or http://www.facebook.com/ElioMotors.