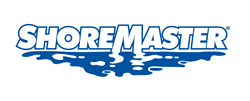 "Katie Jo's role is essential to making sure we're ready for another record year. We're very excited about this position and the potential it provides for us."
Fergus Falls, MN (PRWEB) January 28, 2015
ShoreMaster, a leading manufacturer of docks and boat lifts, is excited to announce the addition of Katie Jo Swaggert to their management team as Director of Customer Service, Training and Sales Compliance. Swaggert will function as part of the executive staff to continue to guide ShoreMaster in their pursuit of sustainable business practices. She will also develop strategies and tactics that are responsive to changes and pressures in the waterfront dock and boat lift industry.
After a record year of sales and a highly successful retail season for dealers, ShoreMaster will look to Swaggert to aid in continued growth. Swaggert will work closely with other ShoreMaster managers on internal sales, customer service and leadership training.
According to ShoreMaster President Don Hurley, "I insisted the candidate for this position be an innovator who could bring efficiency, effectiveness, and consistency into our processes and procedures, in order to help our staff and the dealers continue the momentum we have going. With Katie Jo's background, positive attitude and work ethic, she is the perfect fit."
Swaggert brings 11 years of experience to the post in sales management, sales training and implementation. She has piloted and implemented curriculum for three different companies; served on the executive strategy team for the Clinique brand; and while overseeing human resources for Limited Brands, she increased district customer satisfaction results by 19%. Prior to joining ShoreMaster, Swaggert was a business consultant for UPS where she was inducted into the 2014 UPS World of Champions as one of their top 12% Sales Executives in the world.
"Looking into the upcoming season, it's so important that our team be ready to assist and serve our dealers," explains Hurley. "The industry is on the upswing and our dealers are geared up for a big retail season. Katie Jo's role is essential to making sure we're ready for another record year. We're very excited about this position and the potential it provides for us."
ShoreMaster, LLC is a premier manufacturer of waterfront equipment, specifically docks and boat lifts. The ShoreMaster team includes welders, fabricators, engineers, mechanics, developers, designers, problem solvers and more–working together to provide their customers with the very best waterfront experience available. Visit ShoreMaster at http://www.shoremaster.com for more information.
###