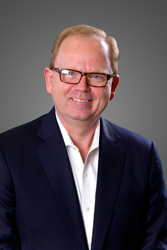 "As a marketer, this is the platform I always wanted – and I look forward to working with our clients to leverage it in their data-driven marketing efforts."
Boca Raton, Florida (PRWEB) January 29, 2015
Datamyx (http://www.datamyx.com), one of the leading consumer data and technology solution providers for direct marketers, today announced the appointment of Rich Walker to the position of Chief Marketing Officer. In this role, Walker will manage the marketing functions across the vertical markets that Datamyx serves. In addition, he will lead the development of the firm's Prescreen Advisory Services, aimed at helping clients navigate the complex compliance and regulatory environment.
Walker joins Datamyx as a 25-year industry veteran with experience in credit marketing for card, mortgage, and auto; as well as consulting with top financial service firms in direct and digital marketing. Prior to joining Datamyx, Walker served as a Managing Director at Winterberry Group where he led the financial service marketing strategy practice.
Before joining Winterberry Group, Walker served in various executive roles at Capital One Financial Corp. While there, he led marketing operations, marketing strategy and collections operations for the US Card division of the company. In his capacity as marketing executive, Walker helped deploy hundreds of millions of dollars in marketing budget to acquire millions of new customers. He was accountable for campaign development and marketing strategy, channel execution and process engineering, supplier management and integrated delivery, online innovation and offline optimization, data analytics and model deployment.
Walker also led the strategy implementation for Capital One's tri-bureau prospect database, a production system that enables hundreds of millions of targeted offers to be delivered annually. He served on the company's Data Governance Committee, which was a cross-functional team established to oversee issues of data security, data usage rights, compliance with affiliate sharing regulations, consumer privacy, preference settings, and digital data management. He also played key sponsorship roles for compliance efforts around FCRA and Card Act.
Walker also served in various marketing roles with First Union, Signet, and Metris, a division of Fingerhut. He is a regular speaker at industry events and has served on supplier advisory boards. He holds a B.A. in mathematics from the University of Virginia.
Ben Waldshan, CEO of Datamyx, said, "We are thrilled to have Rich join our team and bring his deep subject matter expertise in financial service marketing to help our clients grow their businesses."
"Datamyx has an incredibly compelling value proposition for marketers," said Walker. "As a marketer, this is the platform I always wanted – and I look forward to working with our clients to leverage it in their data-driven marketing efforts."
About Datamyx
Datamyx is the only provider of integrated information, technology and analytics solutions derived from all three national credit bureaus. Through its proprietary, online platform, Intelidata Express, Datamyx provides marketers with actionable insights that help maximize their return on investment in customer acquisition, cross-sell and retention-based marketing campaigns.