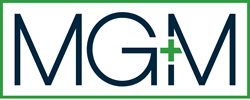 New Orleans, LA (PRWEB) January 28, 2015
Manion Gaynor & Manning (MG&M) obtained a significant judgment rendered by the Supreme Court of Mississippi on behalf of its clients, the Mississippi Department of Transportation (MDOT) and Mississippi Transportation Commission (MTC). In Chantel Jobes v. MDOT, MTCB# 2011-0000832, the State Supreme Court overturned a Lamar County Circuit Court ruling and entered summary judgment in favor of the defendants, MDOT/MTC. In its decision, the Supreme Court ruled that while MDOT's duty to maintain a highway was not discretionary, the plaintiff failed to show that MDOT had a duty, breached that duty, or that any breach caused the plaintiff's injury.
Interestingly, the laws concerning governmental immunity for certain activities related to highway maintenance and construction had changed during the pendency of MDOT's present appeal. Within the present opinion the Court re-affirmed its recent ruling in Little v. Mississippi Department of Transportation, 129 So. 3d 132 (Miss. 2013), holding that MDOT was "not entitled to discretionary-function immunity for failure to properly maintain and repair the highways because that function is ministerial." However, the Court granted the appeal based on Jobes' inability to prove that MDOT owed a duty, breached a duty, or that any such breach caused her injuries, and in so doing further clarified those circumstances under which some governmental immunities still exist under the Mississippi Tort Claims Act.
Specifically, the State Supreme Court held that MDOT was immune from suit for all allegations and activities related to the type, number and location of protective and traffic control devices, including warning signs, illumination devices, guardrails and crash cushions, pursuant to MS Code Ann. §§63-3-303, 65-1-175(3), and 11-46-9(1)(d).
MG&M's team was led by MG&M partner Chris Massenburg.