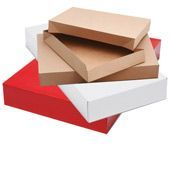 "...our fleet of trucks...are on the roads of Southern California every day delivering the packaging supplies our customer's need, when they need them."
Redlands, CA (PRWEB) January 29, 2015
Superior Packaging Solutions, a leading provider of stock packaging products and custom packaging solutions, has taken note of the growing number of large distribution centers popping up throughout Southern California. These distribution centers consume large volumes of basic packaging supplies like corrugated boxes, stretch films and packing tape, and are often in a position where they need a supplier that can turn around a rush order in 24 – 48 hours.
"We have many large customers that may be under contract with large mills for their boxes, but we are their just in time partner, when they need supplies tomorrow – or even today – they know they can call us and we'll get them what they need to keep the business moving forward." commented Rich Resendez, co-founder of the west coast based packaging supply company. "We just expanded our fleet of trucks to six, and all of them are on the roads of Southern California every day delivering the packaging supplies our customer's need, when they need them."
Located in the heart of the Inland Empire, California's growing industrial corridor, Superior is uniquely positioned to help companies from San Diego all the way up to the Central Coast. Superior not only stocks a large array of stock packaging products, they also partner with their customers to develop unique and innovative custom packaging solutions like flexible and food-grade packaging, custom displays, and custom corrugated and die-cut boxes.
"Our goal at Superior has always been outstanding customer service. That means anticipating their needs and growing ahead of the demands they will place on us. The increase of our fleet to six trucks over the last few months, followed our recent expansion where we doubled our warehouse space." added Resendez. "We have seen a marked increase in the number of first time callers looking for a specific box or stretch film and needing it that same day. Now, we are uniquely positioned in Southern California to be able to help almost anybody, and do so quickly!"
Information on Superior Packaging Solutions' stock and custom packaging products can be found online at http://www.sps4pkg.com.
About Superior Packaging Solutions
Superior Packaging Solutions is a west coast based supplier of stock and custom packaging solutions. Superior partners with its clients as their just-in-time provider of stock and custom packaging products and supplies. Specific industries served include food processing, cosmetics, pharmaceuticals, agriculture and general manufacturing. Superior supplies packaging products throughout Los Angeles, Riverside, San Bernardino, San Diego and Orange County. To learn more, visit their website at http://www.sps4pkg.com, or contact their headquarters at 800-680-2393.