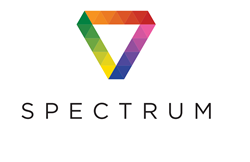 We're in a unique position with Spectrum because of the close relationships we have with the biggest development teams in the world. - Clearvision CEO, Gerry Tombs
(PRWEB) February 02, 2015
Spectrum 1.4 is the latest release of the innovative new ALM platform by Clearvision which is available now as a free trial. Existing customers can also upgrade to the latest version.
With the inclusion of market leading solutions for test management and time planning, as well as the addition of Spectrum Calendar, Spectrum is quickly gaining a reputation as one of the leading ALM solutions on the market.
Spectrum combines best of breed tools and processes into one framework allowing software development managers to focus on development, not infrastructure.
Clearvision CEO, Gerry Tombs, said: "We're in a unique position with Spectrum because of the close relationships we have with the biggest development teams in the world."
"The feedback from these teams influences Spectrum's evolution, and is invaluable in deciding what the next iteration of Spectrum looks like," he added.
Client feedback led to the integration of Zephyr Enterprise, which is a real-time test management platform that manages all aspects associated with software quality.
As a part of the Spectrum ALM solution, Zephyr Enterprise Edition provides simple but tight integrations, real-time functionality, secure and scalable architecture, making it the ideal Test Management system for enterprise software delivery teams.
"Spectrum offers customers an easy way to buy and deploy the best development and testing products," says Sanjay Zalavadia, VP Client Services for Zephyr.
"We are thrilled that Clearvision selected Zephyr's test management products to be a part of its integrated platform. This will significantly reduce our shared customers' project kickoff time and reduce their overall total cost of ownership."
Another addition to Spectrum is Tempo Timesheets, one of the most popular add-ons on the Atlassian marketplace, which adds endless reporting functionality to Spectrum.
Marketing Director, Jessie VanderVeen, said: "We are excited that Clearvision has selected our leading time tracking, planning, and reporting Tempo Timesheets enterprise solution for JIRA and JIRA Agile to integrate with the Spectrum framework."
"We are confident that this framework will provide teams with enhanced project management capabilities that help teams work smarter and get things done," she added.
Another new addition aimed at helping project managers is Spectrum Calendar, which syncs JIRA with Google Calendar, with users creating tickets that appear on both platforms.
This new feature means projects can be shared across multiple teams with ease and any changes are tracked by Spectrum Calendar across both tools.
Spectrum Calendar is the latest addition to the Spectrum Workbench, a UI that allows teams to manage repositories, processes, apps and users from one place.
Also new to Spectrum 1.4:

Improved handling of process versions – new Process Management facilities in the Spectrum Workbench now allow a description of the process to be defined and a comment about changes in this version. Older versions may be moved to the "Current Version" if required.
Enhanced user management – Inactive users and groups are now handled in the same way, irrespective of directory.
Spectrum 1.4 is now available to trial, for free at http://spectrumalm.com/trial/.