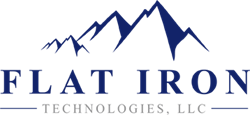 Industry Leading FISMA and NIST SP 800-53 Compliance & Consulting Services Now Available from the Government Compliance Experts at Flat Iron Technologies, LLC.
Washington, D.C. (PRWEB) January 30, 2015
The federal regulatory compliance leaders at Flat Iron Technologies, LLC are now offering in-depth, comprehensive FISMA and NIST SP 800-53 compliance and consulting services. Businesses working with federal agencies in the United States must be compliant with FISMA, which ultimately means drafting information security policies and procedures as mandates within the NIST SP 800-53 federal publication. Flat Iron Technologies, LLC now offers the Global Information Security Compliance Packet (GISCP) for instant download today, which comes complete with the following documentation:

Hundreds of industry leading information security, operational, and business specific policies, procedures, forms, checklists, templates, provisioning and hardening documents, and more.
Policies, procedures, and essential provisioning and hardening documents for all major operating systems, ranging from all Microsoft Server operating systems, to UNIX, LINUX, HP, and more.
Database specific policies, procedures and hardening documents for Oracle, MS SQL Server, MySQL, and more.
Essential documentation for Apache, Tomcat, IIS web servers, including critical hardening documents and more.
Security Awareness Training material, social media policies, and more.
Numerous operational policy templates also
Compliance with FISMA and the various NIST 800 series of publications is essential for any organization hoping to work with federal agencies in today's growing world regulatory compliance. It means putting in place all necessary policies, procedures, and processes, which can be done with the GISCP documentation from Flat Iron Technologies, LLC.