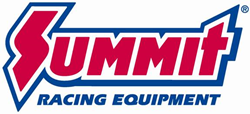 Tallmadge, OH (PRWEB) January 30, 2015
Summit Racing Equipment's OnAllCylinders will be covering the latest project from Tom's Turbo Garage, an LS3 swap into a 2004 Mazda Miata. Project Thunderbolt stories and video links begin January 30, 2014.
Project Thunderbolt involves taking a perfectly good (and rare) turbocharged 2004 Mazdaspeed Miata and modifying it to accept a Chevrolet Performance LS3 crate engine. Some might think a heavy V8 in the nose would ruin a Miata's sweet handling characteristics, but Tom Tharp is here to prove it's not necessarily so—and OnAllCylinders will be covering the build from start to finish.
"The mantra of little car, big engine has intrigued me for as long as I can remember," Tom explained. "My favorites are two-seat V8 roadsters—powerful, balanced sports cars that are sure footed and deliver an addictive wave of torque when you hit the throttle."
OnAllCylinders will be posting monthly updates on Tom's progress, including links to the video series posted on Tom's YouTube channel, Tom's Turbo Garage. Summit Racing will post Parts Combos for the Miata when it is finished. Project completion is scheduled for May 2015.
Part One of Project Thunderbolt covers the project goals and initial vehicle disassembly--see it now at OnAllCylinders.
Summit Racing Equipment
http://www.SummitRacing.com
1-800-230-3030