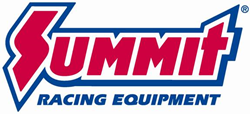 Tallmadge, OH (PRWEB) February 02, 2015
AED 650 and 750 cfm HO Series Carburetors are now available with an electric choke. That means smoother starts and no more fiddling with a cranky choke cable on cold days.
The HO Series carburetors are about as close to a custom-tuned carburetor as one can get straight out of the box. The mechanical secondary carburetors are hand built and tuned on AED's computerized wet-flow bench to properly match and balance fuel delivery to all cylinders. That means a better-controlled fuel metering signal and strength for crisp throttle response, improved drivability, and impressive acceleration at any engine speed.
HO Series Carburetor Features

CNC-machined and deburred main body surfaces
Custom, high-flow CNC-machined billet metering blocks
Milled choke tower for more balanced air delivery
4-corner adjustable idle circuits
Adjustable idle air bleeds
Dual accelerator pumps
Dual vacuum ports
Aluminum fuel bowls with large sight glasses
Reusable non-stick gaskets and washers
Summit Racing Equipment
http://www.SummitRacing.com
1-800-230-3030