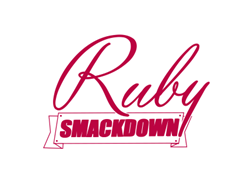 The LC is one of the few gemstone companies in the world that can do an all-day ruby sales event
AUSTIN, Texas (PRWEB) February 04, 2015
Valentine's Day is just around the corner, and with the season of love in motion the Liquidation Channel is proud to announce the first Ruby Smackdown of the year. This 24-hour event will take place on Saturday, February 7 and will run from midnight until 11:59 p.m. CT. The broadcast will feature one of the most beautiful and sought after gemstones in the world.
As part of the Happy Hearts Sales Event, an LC's special Valentine's Day event, The Ruby Smackdown will showcase stunning Burmese, Niassa, Indian, Kenyan Star and John Saul rubies, all of which are known for their stunning ruby red color. The Liquidation Channel is presenting these jewels at never-before-seen low prices.
"The LC is one of the few gemstone companies in the world that can do an all-day ruby sales event," said LC President, Gerald Tempton. "It is very difficult to source these many stones, but the LC team has been hard at work to put this show together exclusively for LC customers."
Revered for thousands of years, the ruby has everything a precious stone should have: magnificent color, excellent hardness and outstanding brilliance. In addition to that, it is an extremely rare gemstone.
Ruby is the red variety of the mineral corundum, one of the hardest minerals on Earth. These gemstones have an excellent hardness. On the Moh's hardness scale their score of 9 is second only to that of the diamond. Sapphires are also a variety of corundum; however, only red corundum is entitled to be called ruby. All other colors are classified as sapphires. The close relationship between ruby and the sapphire was only discovered by gemologists at beginning of the 19th century.
Liquidation Channel broadcasts live on DirecTV channel 75 and 226 and DISH Network channel 274. For additional local listings, visit http://www.liquidationchannel.com/channelfinder.html.
For more information on updates and specials, stay tuned to http://www.liquidationchannel.com/ or http://www.facebook.com/shoplctv.
For More Information Contact:
Carolina Sandoval
Marketing Specialist
512- 901-0621
carolina(dot)sandoval(at)liquidationchannel(dot)com
About Liquidation Channel: Liquidation Channel (http://www.liquidationchannel.com) is an Omni-channel business comprised of a home shopping TV network, an ecommerce business, and an outside sales/wholesale segment. It is a global leader in direct sales of colored stones, diamonds, precious metals, and a variety of luxury goods and innovative products. LC specializes in delivering Exceptional Quality, Exquisite Designs, and Outstanding Value, while providing a low-price guarantee on each of its products. The channel's unique jewelry is available online at LiquidationChannel.com and on DirecTV Channel 75 and 226, Dish Network Channel 274, Verizon FIOS Channel 159, ROKU, AT&T U-Verse 399 and 1399 (HD), and local cable channels.