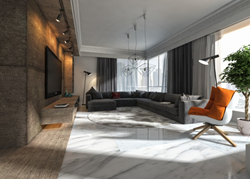 Our goal is to provide clients with affordability, diversity and high-quality home design
Cambridge, MA (PRWEB) January 31, 2015
Arcbazar announces an online platform dedicated to home remodelling and home design.
Designing the perfect apartment is always a challenge and a fine balance between achieving functionality and making the best use of space, light and views with a cohesive theme. Whether you lean towards a bohemian style, a luxury one, a minimal space or a more traditional look, Arcbazar can help figure out the perfect design.
Arcbazar opened in 2010 in Cambridge, MA, as a start-up with a truly innovative and catchy concept: homeowners post a project online and designers around the world compete for the project and offer multiple concept solutions. With a large portfolio of home design, interior decoration, landscape and commercial and public projects, Arcbazar is an unparalleled success.
Client service is a priority to the company, which claims to have close to 100% user satisfaction. "We love to talk in person to our clients and guide them through the process. We are proud to have a 24hrs platform where the client knows that we are always available on the other side of the line or a mouse click away. Nothing makes us happier then having clients blown away with the design solutions they receive and finding the process a fun experience", says Ana Batista, co-founder of Arcbazar. "We do this with our fabulous community of talented designers that enthusiastically lend their creativity and expertise. Our goal is to provide clients with affordability, diversity and high-quality", adds Ana.
M. As, a client in Dubai describes his great experience with Arcbazar. He had recently purchased a 4 bedroom apartment and needed assistance to design it, "not just any design but one that would be unique with a "WOW" factor". He launched a week-long competition and received thirteen home design concepts, opting for a design from Anarchitects, from MA. The result was the ultimate elegant space.
To see M. As project and learn more visit http://www.arcbazar.com.
Arcbazar.com, Inc. is the first-of-its-kind online marketplace for architectural design projects. The company connects clients with designers worldwide, and allows clients to run competitions for their remodeling, home, commercial and interior design projects.