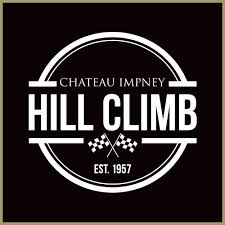 "We are thrilled to be associated with the revitalised Chateau Impney Hill Climb." - David Bond, Director, Footman James
West Midlands (PRWEB UK) 4 February 2015
Footman James has partnered with the event, which is due to take place on Saturday 11 and Sunday 12 July in the grounds of the French chateau-style building in Droitwich, Worcestershire.
Fifty years ago, the Chateau Impney Hill Climb was one of the most high-profile events on the motor sports calendar; thousands of spectators used to pack into the grounds to watch the leading lights of hill climbing do battle.
Now, for the first time since 1967, the action is returning to the picturesque venue, taken over by new owners in 2012, as it aims to once again establish a formidable reputation.
Around 200 competitors in 19 categories for pre-1967 cars are expected to take to the 1000 yard course.
Rod Spollon, Chairman of the Chateau Impney Hill Climb Club said : "We are delighted to be able to bring motorsport back to Chateau Impney. In its heyday the sprint was one of the most anticipated on the calendar and a favourite with spectators and competitors, but until recently it seemed destined to become the Midlands' forgotten motorsport event. Everyone I have spoken to about the appeal of the original event praised the inclusiveness and camaraderie between everyone who attended. This is something we hope to replicate at this year's hill climb and in the future."
David Bond, Director at Footman James said : "We are thrilled to be associated with the revitalised Chateau Impney Hill Climb. It has received such a positive response thus far and looks set to re-establish itself as one of the Midlands' top motorsport events."
Organisers are hoping to attract up to 10,000 fans over the weekend, which will also feature a trade fair and classic car auction.
Tickets are on sale from 31 January, with a 10 per cent discount for buying before 30 June.
For details visit http://www.chateauimpneyhillclimb.com.