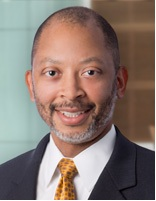 I believe that as a convener for practitioners across the health spectrum, AHLA will play an evolving role in not just navigating, but shaping the American health care system.
WASHINGTON, DC (PRWEB) February 02, 2015
Today the American Health Lawyers Association (AHLA), the nation's largest nonpartisan organization devoted to legal issues in the health care field, announced David S. Cade as CEO, effective March 1, 2015. The appointment is a result of a nationwide search by the AHLA Executive Committee.
Cade's broad leadership experience includes a 14-year role as Deputy General Counsel at the U.S. Department of Health and Human Services, where he supported program policy and developed legal positions to expand health insurance and coverage options for Medicare beneficiaries, as well as established creative solutions to support Medicaid program expansions. He was also the Director of the Centers for Medicare and Medicaid Services' Family and Children's Health Programs Group and Acting Deputy Director of the Medicaid Bureau.
Currently, Cade advises large hospitals, health systems, associations, corporations, and community providers as a Shareholder in the Health Care and Public Policy Practices at the national law firm Polsinelli, P.C. in Washington, DC. He has been a member of AHLA since 1997 and has served on the Board for the past six years, where his work included efforts to increase the diversity of the Association's members and leaders as well as to broaden participation among public sector lawyers, non-lawyer health care practitioners, health care liability experts, and academicians.
Cade is a tireless advocate for diversity and inclusion in his field and for health care delivery systems and has advocated for greater focus around the issue during his time in both the public and private sectors. Throughout his career he has created a collaborative environment where public and private sector parties can come together to discuss the most challenging legal and policy issues impacting the health care system including financing, reimbursement, compliance, quality and patient centered care, fraud and abuse, corporate governance, emergency preparedness, and numerous coverage and eligibility policy issues.
"David comes to us at a time where the health care and health law communities are in a period of significant growth, fueled by the Affordable Care Act and a growing number of factors that impact health care delivery," said AHLA President, Peter Pavarini. "David's record of exceptional governance and deep commitment to the field of health law will add immense value to AHLA's members and the clients and communities they serve," he added.
AHLA membership has grown steadily in recent years and includes health care lawyers, compliance officers, risk managers and health care consultants. These individuals are entrusted with navigating the increasingly complex regulations used by the government to control costs, provide competent and licensed care to the needy and guard against fraud and abuse.
"It has been a privilege to serve on AHLA's Board and I am honored to have been chosen to lead this outstanding organization as CEO," said Cade. "The work of the present and future members of AHLA will only continue to grow in importance as the nation focuses on finding cost-effective ways to deliver the best possible health care. I believe that, as a convener for practitioners across the health spectrum, AHLA will play an evolving role in not just navigating, but shaping the American health care system."
Cade will be responsible for crafting the strategic direction of the Association and supporting organizational goals such as recruiting non-lawyer members and growing the Dispute Resolution Service.
"As health law practitioners have to be smarter and more nimble than ever before, AHLA is an essential resource for our firm and the health law community," said Polsinelli Health Care Chair, Matt Murer. "David's contributions at Polsinelli have demonstrated his expertise and deep understanding of the complex relationships that make up the vast landscape of health policy and regulation. Polsinelli is an active member of AHLA and though we are sad to see David go, we are proud that this inspiring member of our team will lead AHLA at this transformational time."
Cade earned his law degree from the University of Maryland School of Law and his B.A. from The College of William and Mary. He is a member of several bar associations including the District of Columbia Bar, Commonwealth of Pennsylvania Bar, The U.S. Supreme Court Bar, the United States Court of Appeals for the District of Columbia Circuit, and several other Circuit courts.
AHLA's previous CEO, Peter M. Leibold, served the Association in that role for 15 years before taking the position of Chief Advocacy Officer for Ascension Health in November 2014.
About the American Health Lawyers Association
The American Health Lawyers Association (AHLA) is the nation's largest nonpartisan educational organization devoted to legal issues in the health care field. The Association's 13,000 members practice in a variety of settings in the health care community. For information about our resources, publications, and educational offerings, visit http://www.healthlawyers.org or @healthlawyers on Twitter.