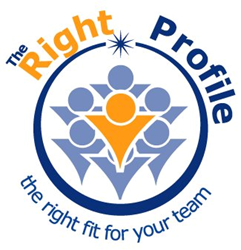 From more than 275 exhibitors and 61 nominations, The Right Profile's TAP 360 System was selected as one of the top new baseball products of 2014!
ORLANDO, FL (PRWEB) February 04, 2015
Now in its 16th year, the Best of Show awards from Collegiate Baseball highlight the most innovative products at the recent American Baseball Coaches Association convention trade show in Orlando. From more than 275 exhibitors and 61 nominations, the judges chose The Right Profile's TAP 360 System along with just eleven other recipients as the top new baseball products of 2014. We are proud to join the ranks of other leading companies that have won this honor, including Iconic Sports Technology (2013), FieldLevel (2012), Pocket Radar (2011), and GameChanger (2010).
Below is an excerpt from the full article, which can be found in the January 23, 2015 issue of Collegiate Baseball Newspaper.
TAP 360 System:
The TAP 360 system utilizes the time-proven TAP (Troutwine Athletic Profile) assessment of athletes' mental makeup, a patent pending analytics engine and the latest technology to deliver a complete system for evaluating, coaching and developing the mental intangibles relating to athletic performance.
The test only takes 20 minutes but reveals vital information to coaches such as:

Mental toughness
Competitive desire
Work smarts
Mental processing speed
Coachability
The full article is available at http://therightprofile.com/press-and-media/.
About The Right Profile
The TAP 360 System is a service of The Right Profile (TRP), the leader in industry-specific talent development systems, integrating the latest technologies with predictive methodologies in behavioral science that transforms the way organizations evaluate & develop talent. TRP offers talent development systems for sports teams at the professional and amateur levels, professional services firms and sales-driven businesses. Our client list includes top NFL, MLB and NBA and college teams, as well as some of the nation's largest professional services firms and businesses. TRP is privately held and headquartered in Chicago, IL.