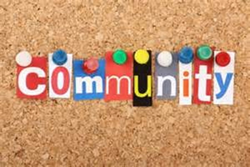 Green Meadow 12th grader Matteo Scher says, "I hope that the forum will help bring the East Ramapo community closer together. We simply don't have enough opportunities to connect and we hope that this evening will be a building block for the future."
Chestnut Ridge, NY (PRWEB) February 05, 2015
On Wednesday, February 11 from 7-9pm, Green Meadow Waldorf School will host a Community Forum for East Ramapo at their 11-acre campus on Hungry Hollow Road. Led by a diverse planning committee, the goal of this forum is to build bridges between the communities in our county and school district: private and public school communities; Latino, Haitian, African-American, White, Asian, multicultural, Hasidic, Orthodox, other faith, and secular communities. We aim to create an open and safe space for dialogue that promotes understanding and compassion and catalyzes change for the benefit of all who live here. The format of the evening includes simultaneous, facilitated student-led and adult dialogues around a set of questions designed by the Planning Committee and the students. The event is open to the public.
The forum will be facilitated by Green Meadow students and Randolph Carter of the Eastern Education Resource Collaborative in Washington, DC. A Harvard-educated African-American educator who deepened and expanded the equity program for the National Association of Independent Schools (NAIS), Dr. Carter has been working with GMWS for more than two years on our diversity and equity initiatives. An experienced facilitator of student and community fora, he will be bringing two experienced colleagues with him to co-facilitate.
Green Meadow 12th grader Matteo Scher says, "I hope that the forum will help bring the East Ramapo community closer together. We simply don't have enough opportunities to connect and we hope that this evening will be a building block for the future."