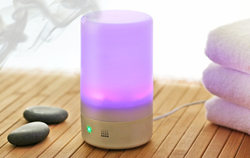 BestMassage.com is committed to understanding customers' needs and tailoring business decisions to reflect the response
Chicago, IL (PRWEB) February 06, 2015
Every year, BestMassage.com, the international massage table and supplies warehouse releases a brief survey to collect customers' experiences and opinions. Questions range from website and user friendliness to massage product selection and service. The survey was sent to hundreds of newsletter subscribers with a discount incentive to participate.
According to Marketing Director for BestMassage.com, Peter Wang, "Our annual survey is an important way for us to reach out to the public and learn about how we're doing from a true customer perspective. Are we carrying the massage products you need? How do you feel about the pricing of our massage tables? What bodywork modalities and wellness information are you interested in learning about?"
BestMassage.com is committed to being the super store for bodyworkers, offering the highest quality massage products at the best prices. The annual survey is a tool for understanding customers' needs and tailoring business decisions to reflect the response. Including 12 questions that provide vital insights into demographic base and user experience, the survey was carefully crafted to get a picture of practices to cease, continue or develop.
Wang adds, "We always welcome feedback and are interested in hearing about your experience with BestMassage.com. The information we collect from the annual survey helps us know what we're doing well and more importantly, how and what we can improve. Since we ask every year, it's also a great opportunity to gauge how we're doing in the short and long term to better serve you."
You can learn more at http://www.BestMassage.com.
About BestMassage.com
BestMassage.com is proud to be a BBB (Better Business Bureau) accredited organization with a BBB Rating of A+. Having over 14 years of experience and knowledge behind us, we are committed to offering massage therapists and those who care about health and well-being a complete line of high-quality massage tables and supplies at the best prices possible with exceptional, friendly service, and fast shipment. Detailed information on the company can be obtained by visiting http://www.bestmassage.com/