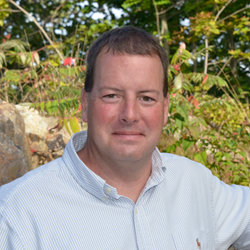 Any university's primary mission is to educate, and Dr. Bilsky and his colleagues have taken their important work into the surrounding community.
Portland, ME (PRWEB) February 06, 2015
Senator Angus King recently recognized the University of New England's efforts in advancing research, education and advocacy around chronic pain and its treatment. In his speech on the Senate floor, King noted that chronic pain is responsible for more than $500 billion in direct and indirect medical costs and can have a devastating impact on an individual's quality of life. Senator King included his own personal struggles with back pain as an example of how complex and far reaching the effects of chronic pain can be.
In his address, Senator King highlighted the comprehensive work being undertaken by a team of UNE faculty and students led by Edward Bilsky, Ph.D., founding director of the Center for Excellence in the Neurosciences (CEN), professor of pharmacology at the University of New England, and Ian Meng, Ph.D., director of the Center of Biomedical Research Excellence (COBRE) for the study of Pain and Sensory Function. Their efforts are reflected not only through scientific research to understand the neurobiology of pain and how acute pain can become chronic, but also in the clinical space and how to better educate future health care professionals and the public on the prevention and treatment of chronic pain.
King also praised UNE President Danielle Ripich, calling her, "a true visionary, and a great leader in the advancement of science and medicine, and also the mission of this great university."
Senator King noted the important role of state and federal research investment dollars, along with the University's commitment, to growing the program and attaining national prominence. The $10 million dollar National Institutes of Health COBRE grant that UNE received was one example cited of how earlier seed investments set the stage for larger scale federal grants to support the growth of the program. He also emphasized the positive impact the research and education programs have had on Maine's economy.
As a testament to his tireless efforts, Bilsky was recently selected as the first Maine-based member of the Dana Alliance for Brain Initiatives (DABI). In this role, he is able to advocate for brain research through community outreach programs, and promote brain awareness to the public in a way that is easy to understand. His work, along with that of colleagues such as Dr. Mike Burman have had a profound impact on raising the communities understanding of science and technology through their K-12 and other community outreach programs.
King says, "Any university's primary mission is to educate, and Dr. Bilsky and his colleagues have taken their important work into the surrounding community. This research has also helped spur economic development in Maine. It's built the reputation of the University of New England, it draws positive attention to the state of Maine and most importantly, it helps change lives." A full transcript of Senator King's remarks are available online.
For more information about the CEN visit http://www.une.edu/research/cen and for the COBRE please visit http://www.une.edu/research/cobre.
About UNE
The University of New England (UNE) is an innovative health sciences university grounded in the liberal arts. It has two distinctive coastal Maine campuses and a campus in Tangier, Morocco. With internationally recognized scholars in the sciences, health, medicine and the humanities, UNE offers more than 40 undergraduate, graduate and professional degree programs, and is home to Maine's only medical and dental schools. It is one of a select group of private universities with a comprehensive health education mission that includes medicine, pharmacy, dental medicine, nursing and an array of allied health professions. Visit http://www.une.edu.
###