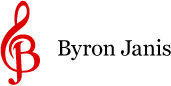 New York, New York (PRWEB) February 09, 2015
Byron Janis, renowned as one of the world's greatest concert pianists, will be celebrated with a tribute by the Polish Consulate in a special program of performances by notable concert pianists and conversation on March 11th, 2015.
The evening will include short performances by five extraordinary pianists: Dr. Lisa Yui, Mirian Conti, Jue Wang, Nimrod Pfeffer, and Maxence Pilchen. Director of Yamaha Artist Services, Bonnie Barrett, will host a conversation with Mr. Janis, with the pianist sharing inspiring stories and memories of his storied career. Mr. Janis will receive a special tribute from the Consul General of the Republic of Poland in New York, recognizing his unique contributions to Polish art and culture through his lifelong personal and professional association with the music of Frederic Chopin.
This event is by invitation only and will take place on Wednesday, March 11th, 2015 at 7:00 PM at the Consulate General of the Republic of Poland, 233 Madison Avenue, New York, New York, between 38th & 39th Streets.
About Byron Janis
The legendary American pianist, Byron Janis, has thrilled international audiences for seven decades. Since his auspicious debut with Toscanini's NBC Symphony Orchestra at the age of fifteen, he has toured extensively throughout the world performing solo recitals and concerti with the greatest orchestras. Among other honors, Janis was the first American pianist invited to perform in the Soviet Union at the height of the Cold War.