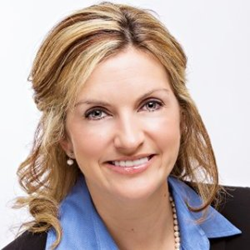 We think Dr. Oliver is going to add a layer of expertise that will make this panel discussion exceptionally informative and insightful.
Nashville, TN (PRWEB) February 11, 2015
RANDA Solutions announced today that Dr. Wendy Oliver, VP of Learning, Research, and Assessment, will be a key panelist on Supporting Teachers and Accessibility in K-12 Online and Blended Learning Contexts at the 2015 Society for Information Technology and Teacher Education (SITE) Conference to be held in Las Vegas, NV on March 2 - 6. Dr. Oliver will explore the feasibility of using Value Added Modeling (VAM) to gauge teaching quality in the online environment, the same controversial model used to determine teaching quality in traditional course delivery.
In Oliver's study, participants were Tennessee public school students and teachers who were affiliated with the Tennessee online learning program e4TN. Two student groups were compared for achievement on exams in traditional and online environments. Through general linear modeling, scores showed no significant difference in the majority of subject areas, except in Algebra I when NCE scores were considered as a covariate. This suggests the environments are the same, which means VAM, according to Oliver's research, can be used to measure teacher quality in online classes, the same as it is in traditional face-to-face classes.
However, in Oliver's research, teacher surveys indicated a lack of understanding of Tennessee's teacher-effect model, and a general perception that traditional teacher quality indicators cannot be used to assess teachers in the online environment. This finding, in the state where the VAM model was founded, is significant, causing Oliver to recommend further research for applying VAM in the online environment. Given the current local and national lawsuits by teachers around VAM being used for evaluations that impact raises, Oliver will incorporate a deeper focus on the current accountability tied to VAM as a teacher evaluation tool in her panel discussion.
"We think Dr. Oliver is going to add a layer of expertise that will make this panel discussion exceptionally informative and insightful," says Marty Reed, RANDA's Founder and CEO. "Her leadership in virtual and blended learning is known and respected throughout education."
Also participating on the panel will be Leanna Archambault and Jean Larson, of Arizona State University, who will examine perceptions of K-12 online teachers, Anne Roycroft of Florida Virtual School, who will focus on the experience of full-time high school social studies teachers in the online environment, and Ray Rose, of Rose and Smith Associates, who will explore the latest relevant complaint and compliance reports and case law for ensuring online course accessibility in K-12 online settings.