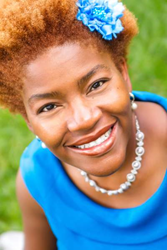 "Engage, Collaborate, Lead is more than a business book. It is a practical guide that gives you a simple, proven blueprint that can create success for any organization or endeavor – personal or professional."
Minneapolis, Minnesota (PRWEB) February 10, 2015
Denise Barreto, founder of Relationships Matter Now, LLC is proud to announce the release of her second book, Engage, Collaborate, Lead: Ignite Your Business, Ignite Your Life at the Forum of Workplace Inclusion's annual conference.
"It was important to me to launch my book at this conference," says Barreto. "Last year my session was the top ranked learning session for its interactivity and practical application. This was a great accomplishment and a major factor in deciding to launch the book here."
The book is set up in a unique and engaging format that makes readers a part of the process. Each step is paired with insightful illustrations and thought-provoking questions that let you immediately apply the concepts in your own organization.
"Engage, Collaborate, Lead is more than a business book," adds Barreto. "It is a practical guide that gives you a simple, proven blueprint that can create success for any organization or endeavor – personal or professional."
This year, Barreto has a concurrent session on Wednesday, March 18 afternoon and will host a Table of Contents Dinner and a book signing at the Networking Reception that evening. There are numerous opportunities to meet and interact with her, a fresh and powerful new voice in the inclusion and diversity space.
About Denise Barreto and Relationships Matter Now:
Denise Barreto, in addition to being the founder of Relationships Matter Now, is an author and national speaker, as well as sits on the Board of Trustees for the Village of Lake in the Hills, IL. She was also recently appointed by Illinois Governor Pat Quinn to the Illinois Business Enterprise Program Council.
Based just outside of Chicago, Relationships Matter Now is a go-to resource for organizations who want to grow, enhance and leverage their relationships. The company believes that a healthy business is characterized by three core characteristics – engagement, collaboration and leadership. Find more information about Denise and her enterprises at http://www.relationshipsmatternow.com.
About The Forum of Workplace Inclusion:
The Forum on Workplace Inclusion is the largest diversity and inclusion conference in the country. The purpose of The Forum is to provide a compelling learning experience fostering business and thought leadership in workplace diversity and inclusion. Because education is their primary focus, they keep their costs low to allow their diversity and inclusion message to reach small and mid-sized companies, government organizations, nonprofit organizations and major national and global corporations. Please visit https://www.stthomas.edu/workplaceforum/ for more information.
# # #