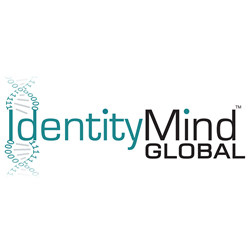 "Strengthening the underwriting and monitoring capabilities used to evaluate these high-risk merchants will enable financial institutions to effectively deal with the pressure from internal and external regulatory guidance."
Palo Alto, CA. (PRWEB) February 10, 2015
IdentityMind Global™, provider of risk management solutions for eCommerce, announced today the availability of version 1.18 of its flagship Anti-Fraud and Risk Management platform. This version greatly enhances the platform's capabilities for financial institutions, commercial lenders, acquiring banks, and payment service providers (PSPs) in managing the risk of banking merchants, particularly in high-risk markets.
"Due to aggressive interpretation of regulatory guidelines following Operation Choke Point, financial institutions have been 'de-risking' their portfolio by refusing or terminating banking services to Money Service Businesses (MSBs), payday lenders, and other high-risk businesses", said Mr. Garrett Gafke, IdentityMind Global's CEO and President. "Strengthening the underwriting and monitoring capabilities used to evaluate these high-risk merchants will enable financial institutions to effectively deal with the pressure from internal and external regulatory guidance."
Highlights of Version 1.18:

Enhanced Due Diligence (EDD) on merchants and owners to facilitate compliance for beneficial ownership.
Complete workflow support for underwriting tasks with case management and document record keeping
Discriminate policies for underwriting and risk monitoring based on merchant risk profiles
Version 1.18 also includes several enhancements to other Risk Management services:

Expands the IdentityMind third party ecosystem to 16 partners, with Merchant TIN verification through a partnership with TinCHECK™.
Enhanced Know Your Customer (KYC) capabilities with additional rule set designed for account fraud prevention.
Enhanced workflow for faster handling of alerts.
Take a peek at the new features of version 1.18 here.
This version of the platform is immediately available to clients worldwide. For more information about the features in this release, or the overall IdentityMind Global platform, please contact: evangelist@identitymind.com or sales@identitymind.com.
About IdentityMind Global™:
IdentityMind Global™ offers an identity-based platform for safer ecommerce. Our on-demand platform provides risk management, anti-fraud, and anti-money laundering services for online merchants, acquiring banks, payment processors, gateways, payment service providers (PSP/ISO/MSP), digital currency exchanges, and financial institutions (banks, money service businesses (MSBs), money transmitters).
Using proprietary eDNA™ technology and an ecosystem of third party data providers, our platform builds sophisticated reputations used to evaluate real-time risk across the payments and e-commerce system.
©2015 IdentityMind Global. All rights reserved. IdentityMind, IdentityMind Platform, IdentityMind eDNA, IDMPay and the IdentityMind logo are trademarks or registered trademarks of IdentityMind Global, Inc. in the United States and other countries. All other brand, service or product names are trademarks or registered trademarks of their respective companies or owners.
IdentityMind Global™ is privately held. For more information please refer to our website: http://www.identitymindglobal.com, or reach us at info@identitymind.com.