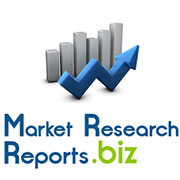 Albany, NY (PRWEB) February 10, 2015
Debit card issuers use loyalty and reward programs as tools for customer acquisition and retention, as the programs provide scope to deepen banking relationships and generate revenue. A number of challenges, including regulation, have limited issuers' ability to fund reward and loyalty programs through interchange revenue. Loyalty programs have become highly commoditized, leading to perceive falls in their values by consumers, and compelling debit card issuers to re-evaluate their strategies and adopt new loyalty solutions.
View Full Report at http://www.marketresearchreports.biz/analysis/243686
Changes in technology, regulation and consumer behavior influenced the evolution of debit card loyalty programs during the last decade. Loyalty programs are maturing in many countries, rewarding customers' overall banking relationships, rather than just debit card spending. Products such as overdrafts, direct debits, utility payments and savings accounts offer room for increased revenue generation for banks, compensating for lower interchange fees earned from debit card spending. Both issuers and card schemes are partnering with airlines, hotels, resorts and retailers to offer merchant-funded rewards. In addition, banks have increasingly focused resources on core banking, due to rising pressure on profits. Consequently, peripheral activities such as marketing and loyalty programs for debit cards are increasingly being outsourced.
Download Detail Report With Complete TOC at http://www.marketresearchreports.biz/sample/sample/243686
Scope
This report covers top-level data of global debit card use and comparative market shares of debit and credit cards.
It includes top-level review and forecast data (2010–2019) for debit card use in selected markets.
It provides comparative analysis of key loyalty programs in selected markets.
It covers recent and expected regulatory changes affecting debit card loyalty programs in key markets.
It includes case studies to highlight industry best practice and market trends.'
Reasons to buy
Gain understanding of the changing landscape in the debit card market. Can debit card loyalty programs offer similar incentives to credit card loyalty programs?
Understand how market leaders are modifying loyalty programs in a highly challenging and competitive market
Deep dive into market trends to understand if your organization requires a shift in its loyalty model.
Explore All Timetric Market Research Reports at http://www.marketresearchreports.biz/publisher/61
About MarketResearchReports.biz:
Marketresearchreports.biz ( http://www.marketresearchreports.biz ) is the most comprehensive collection of market research reports, supporting clients' market intelligence needs with over 100,000 market research reports, company profiles, data books, and regional market profits in its repository. We also offer consulting support for custom market research needs.
Our document database is updated by the hour, which means that our customers always have access to fresh data spanning over 300 industries. From Fortune 500 companies to SMEs, Marketresearchreports.biz has built a veritable reputation for fulfilling the most exacting market research needs.
Contact:
Atil Chuadhari
State Tower
90 State Street,
Suite 700, Albany
NY 12207, United States
Toll Free: 866-997-4948
Email: sales(at)marketresearchreports(dot)biz
Browse Blog at https://businessmonitorinternational.wordpress.com/