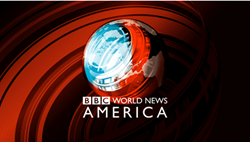 "We believe that our model of delivering software programming and testing in smaller US based cities is a better answer for our clients than shipping the work offshore to higher risk alternatives."
Atlanta, Georgia (PRWEB) February 11, 2015
RSI the pioneer and an industry leader in the fast growing trend of low cost domestic sourcing will be featured in an upcoming BBC World News Special airing initially February 13th at 3:30 pm eastern time and then again February 14th, 15th and 16th during the six other segments for Our World. Specific air dates and times can be found at http://www.ruralsourcing.com/rsi-smarter-outsourcing/ .
Natalia Antelava, award winning journalist, examines the trend of US based companies choosing to invest in America as opposed to sending the work offshore. From Walmart to Apple, from Connecticut to California, many companies across the United States say they are bringing jobs back from overseas. As salaries and other costs of doing business continue to rise in countries such as China and India, Natalia travels across the U.S, and to India, to investigate whether the tide is turning on one of the biggest trends in globalization – the outsourcing of work from the rich to the developing world.
"We are excited to be recognized as one of the leaders in creating US based technology jobs here in America," said Monty P. Hamilton, CEO of Rural Sourcing, Inc. "We believe that our model of delivering software programming and testing in smaller US based cities is a better answer for our clients than shipping the work offshore to higher risk alternatives."
"As client's demand for cloud-based and mobile solutions continues to grow we are continuing to see our business expand" said Ingrid Miller, V.P. of Client Service of RSI.
"The rapid revenue and employee growth in our business is a testament to both the underserved market needs for an affordable, reliable onshore solution and the value created by all of our talented staff in the U.S."
About Rural Sourcing, Inc.
Rural Sourcing, Inc. is the leader in domestic sourcing, a cost-effective alternative to offshoring for technology development and the ongoing support and maintenance for critical business applications. RSI leverages IT skilled resources in our Development Centers, which are located near universities in smaller cities. Due to a lower cost of living and our proven delivery methods, RSI is able to provide significant cost savings for our clients. Well-trained employees with a strong work ethic living in low cost cities enable RSI to deliver exceptional value for our clients. Inherently, this value comes without the obstacles of time zones, distance, language, and geopolitical risks associated with offshore models. Over the next few years, Rural Sourcing, Inc. intends to create thousands of new technology jobs in the US by establishing development centers in non-metro, low cost of living cities across the United States. http://www.ruralsourcing.com
Contact:
Sydnee Strellis
Rural Sourcing, Inc.
817 W Peachtree St, Suite 550
Atlanta, GA 30308
404-873-9500
sydnee(dot)strellis(at)ruralsourcing(dot)com