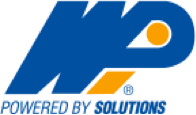 Houston, TX (PRWEB) February 12, 2015
Waukesha-Pearce Industries (WPI) and GE's Distributed Power business (NYSE: GE) announced that WPI, a long-time Waukesha gas engines distributor in the U.S., is expanding its 30-state territory to now include the 48 states in the lower United States.
Customers utilizing Waukesha equipment in the United States often operate in multiple areas across the country. This expansion provides a single distributor point of contact in the U.S. for genuine Waukesha parts and a consistent, high standard in expert aftermarket support. Comparable engine manufacturers in the U.S. often have numerous points of contact for customers with multi-state operations. Customers active throughout the U.S. will have the option of turning to WPI as a single, expert service organization for their entire domestic Waukesha fleets.
"WPI has enjoyed a 90-year history as a partner with Waukesha gas engines. We are looking forward to the expanded territory relationship and the opportunity to support new customers as well as continuing the support of our existing customer base," said Louis Pearce III, president of Waukesha Pearce Industries.
Headquartered in Houston, Texas, WPI, which celebrated its 90th anniversary in 2014, supports end users in oil and gas, gas compression, power generation and mechanical drive applications.
With more than 20 genuine Waukesha parts and service centers around the country and a skilled team of factory-trained engine technicians, WPI is committed to provide the same high level of customer support in its new territory. This will be further enhanced through WPI's new investments in personnel and service infrastructure. WPI also will provide genuine parts and service support to gas compression packagers in GE's new Gas Compression Power Packager Program.
"WPI has been a trusted and valued distributor of Waukesha equipment for 90 years, and GE is proud to see its commitment to serving customers and aftermarket service expertise expand throughout the lower 48 U.S. states," said Darryl Wilson, chief commercial officer of GE's Distributed Power Business.
WPI and TIW are both wholly owned subsidiaries of Pearce Industries (http://www.pearceindustries.com). The Company provides customers with a strategic one-stop-shop for commercial equipment, engineered solutions, and aftermarket services. With a combined history of over 185 years, Pearce Industries provides unequaled sales and service supporting oil and gas development, mining, recycling and more.
About Waukesha-Pearce Industries (WPI)
Since 1924, WPI has partnered with world-class manufacturers to provide equipment and service solutions across a multitude of applications. With highly skilled technicians across its United States territories, WPI effectively addresses and resolves runtime challenges, striving to surpass customer needs through maximized uptime. WPI is a wholly owned subsidiary of Pearce Industries, Inc. WPI is a United States authorized distributor of GE's Waukesha gas engines, with strategically located operations that enhance the ability to offer customers timely and efficient support. To learn more about WPI visit http://www.wpi.com.
About GE's Distributed Power Business
GE Power & Water's Distributed Power business is a leading provider of power equipment, engines and services focused on power generation at or near the point of use. Distributed Power's product portfolio includes highly efficient industrial reciprocating engines and aeroderivative gas turbines that generate 100 kW to 100 MW of power for numerous industries globally. In addition, Distributed Power offers life cycle services and support for more than 37,000 distributed power products worldwide to help customers meet their business challenges—anywhere and anytime.
Headquartered in Cincinnati, Ohio, Distributed Power employs about 5,000 people around the world.
# # #