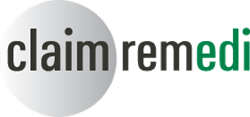 Santa Rosa, CA (PRWEB) February 18, 2015
ClaimRemedi announced today that Anthony Lancia has joined the ClaimRemedi team, providing executive leadership to the company's growing sales force. Anthony's long history as Vice President of Sales with Gateway EDI/TriZetto Provider Solutions shows a proven ability to expand market penetration through new sales and maximize revenue from existing lines of business. Anthony is highly skilled at creating business development strategies by identifying new distribution channels and nurturing existing key partnerships.
Anthony joins ClaimRemedi as Vice President, Sales and Business Development; a role dedicated to both expanding current user development as well as breaking new ground in the private healthcare community.
On joining ClaimRemedi, Anthony commented, "Each day that passes, I am more impressed with ClaimRemedi. It is apparent why ClaimRemedi has grown 40% year-over-year for the last several years. The ClaimRemedi support team is committed to excellence demonstrated by a 97% support resolution rate in under 60 minutes. We are able to provide unparalleled service and technology to help our customers thrive during this period of flux in healthcare. I feel privileged to be part of the organization."
Bob Bleyhl, Executive Vice President at ClaimRemedi said, "Anthony is a leader in this industry with a proven track record. His ability to look forward and anticipate how we can further serve our current client base and provide new technology is second to none. We at ClaimRemedi couldn't have found a better person to lead our Sales and Business Development divisions."
About ClaimRemedi
ClaimRemedi is the ultimate solution to every stage in the claim lifecycle since 2002. With eligibility verification streamlining the beginning of the claim lifecycle, payer-specific claims scrubbing and editing dramatically reducing denied claims, and on-line claims management delivering powerful analytics and executive level controls, ClaimRemedi provides easy-to-use tools that put clients in charge of their claims process. For more information, visit http://www.ClaimRemedi.com.
Media Contact
Danielle Reynolds
ClaimRemedi, Inc.
800-763-8484 ext. 157
dreynolds(at)claimremedi(dot)com