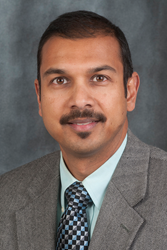 The eight-year ACPE accreditation of the doctor of pharmacy program at SIUE manifests the excellence of this program
Edwardsville, Ill. (PRWEB) February 11, 2015
The Southern Illinois University Edwardsville School of Pharmacy's Doctor of Pharmacy (PharmD) professional program has received continued accreditation by the Accreditation Council for Pharmacy Education (ACPE). The accreditation is valid for a full eight years until 2023.
"The eight-year ACPE accreditation of the doctor of pharmacy program at SIUE manifests the excellence of this program and our commitment to exceeding national standards in pharmacy through the dedicated work of our faculty and support staff," said Parviz Ansari, provost and vice chancellor for Academic Affairs.
Accreditation Council for Pharmacy Education (ACPE) is the national agency for the accreditation of professional degree programs in pharmacy and providers of continuing pharmacy education. In November, the ACPE evaluation team, comprised of pharmacy faculty and administrators at schools throughout the country, visited the Edwardsville campus.
"This long-term reaccreditation shows a great amount of well-deserved confidence in the quality of the SIUE School of Pharmacy program," said Julie Furst-Bowe, SIUE chancellor. Our faculty, staff and students continue to make significant contributions to the health and well-being of the Southwestern Illinois region."
The SIUE School of Pharmacy values excellence in teaching, pharmacy practice, research/scholarship and service. The PharmD program of study is based on current knowledge and technology from pharmacy and other disciplines, and is delivered through a variety of innovative teaching strategies.
"The reaffirmation of the SIUE School of Pharmacy accreditation for the full eight-year-term is testimony to the continuing hard work of our faculty, staff, students and alumni," said Gireesh Gupchup, dean of the School. "We are extremely fortunate that both the University and the pharmacy community support the School in maintaining the highest standards of pharmacy education."
Today's pharmacists improve patients' lives through the medication and education they provide. Dedicated to developing a community of caring pharmacists, the SIUE School of Pharmacy curriculum is nationally recognized as a model that offers students a unique combination of classroom education, research, community service and patient care. The School of Pharmacy's areas of excellence include drug design and discovery core; chronic pain research and practice; and diabetes research and practice. As the only downstate Illinois pharmacy doctorate program, the SIUE School of Pharmacy is addressing the growing need for highly trained pharmacists in a rapidly growing field.