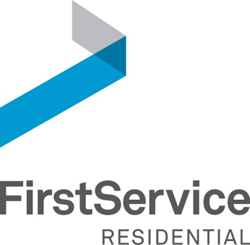 New York, NY (PRWEB) February 11, 2015
The New York division of FirstService Residential – North America's leading property management firm – has been selected to manage 426 West 52nd Street, a seven-story condominium in Hell's Kitchen. Originally a St. Clare's Hospital building, this luxury property joins scores of other historic and adaptive reuse properties in the company's management portfolio, which includes more luxury buildings than any property manager in New York.
"426 West 52nd Street is a unique 55-unit building in a neighborhood that has seen a recent renaissance," said Dan Wurtzel, president of FirstService Residential New York. "As property managers, our job is to extend the transformation of this property beyond its design into a lifestyle experience. The ultimate goal is to make residents feel at home by providing quality, specialized service with a personal touch."
The high-end building is located in the heart of one of Manhattan's up-and-coming residential areas. Designed by architect Karl Fischer, the condominium features numerous luxury amenities including a 4,200 square foot private roof deck with panoramic views, fitness center, lounge, media center, and 24-hour doorman. This contract comes on the heels of FirstService Residential New York's 2014 fourth quarter announcement on the closing of 15 new properties to their portfolio.
FirstService Residential and its leadership team have been a part of New York City's property management industry for nearly 30 years. The company leverages its sizable portfolio to deliver significant value to its clients that is beyond the capabilities of smaller firms. Among its exclusive offerings are discounted energy purchasing programs; online sale and lease applications; access to the most competitive banking and insurance programs; and 24/7 live customer care.
About FirstService Residential
FirstService Residential is a subsidiary of FirstService Corporation, a global leader in the rapidly growing real estate services sector, one of the largest markets in the world. As the leading property management company in North America, FirstService Residential oversees more than 6,500 residential and commercial associations including 1.5 million residential units and over 50 million square feet of commercial space across 21 U.S. states and three provinces in Canada. The company has more than 12,000 employees driving local market expertise and manages in excess of $6 billion in annual budgets. For more information, visit http://www.fsresidential.com.