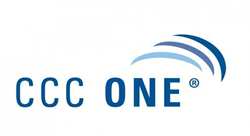 Chicago, IL (PRWEB) February 12, 2015
The 2015 Ford F-150 just rolled off the line in November 2014, but with its revolutionary new design – anchored by the use of lightweight aluminum in the body and bed – repairing this truck will require new and special repair procedures. To bring this repair data to shops and insurance appraisers, CCC Information Services announced today that its CCC ONE® Repair Methods, the industry's only repair procedure solution available as an integrated feature within an estimating workflow, now includes repair procedure data for the 2015 Ford F-150.
"Ford's use of lightweight aluminum throughout the body and bed of its top-selling Ford F-150 received a lot of attention and generated important conversations about repairability throughout the industry," said Mark Fincher, Vice President, Market Solutions, CCC Information Services. "We've seen more than 400 2015 F-150 estimates in the three short months since it debuted. Part price and labor time data have been available to estimators, but getting the repair procedure data into the hands of customers was a top priority. We're excited that data is now live in CCC ONE®."
CCC ONE Repair Methods provides seamless access to repair procedure information for thousands of vehicle types, helping repairers and insurers complete thorough, accurate estimates. Because users don't need to leave the estimating screen to get the repair data they seek, the information gets utilized quickly and efficiently.
Learn more about CCC ONE Repair Methods.
About CCC Information Services Inc.
CCC brings together what matters most – insight to make the best decisions, connections into the industry's leading auto claims network and superior productivity through an innovative single platform. Founded in 1980, CCC is the nation's leading provider of advanced software, workflow tools and enabling technologies to automotive collision repairers, parts suppliers, and property/casualty insurance carriers. Its client base includes more than 350 insurance companies and more than 21,000 repair facilities. In addition, the CCC True™ Parts Network connects hundreds of parts suppliers with repairers. CCC also delivers the most comprehensive, best-in-class industry insights by leveraging data captured from the millions of transactions processed through its network, and the forward-looking, trusted advisor perspective of its people. You can find out more about CCC Information Services Inc. by visiting the company's web site at http://www.cccis.com.