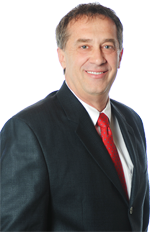 Bradenton, FL (PRWEB) February 11, 2015
Dr. Lindsay B. Eastman raises awareness about heart health in recognition of American Heart Month by educating Bradenton, FL residents about the connection between periodontal disease and heart disease. The American Academy of Periodontology reports that an individual with gum disease is nearly twice as likely to be diagnosed with heart disease. Researchers believe this link may stem from oral bacteria, which are also present in other conditions, such as coronary artery disease, and may enter the bloodstream through the gums.
Bacteria mix with food acid in the mouth to form plaque around the base of teeth. It can be removed with brushing, flossing and regular professional dental cleanings. However, if it is allowed to accumulate, plaque hardens into tartar and calculus below the gum line. Sensitive tissues of the gums and supporting structures around the roots of teeth become irritated and inflamed, leading to infection. Redness and tenderness are often the first symptoms that there is a problem. Early dental intervention may prevent gum disease from doing any permanent damage. A Bradenton, FL resident who delays periodontal disease treatment may discover the gums pulling away from the teeth as pus pockets form below the gum line.
Three out of four adults in the United States admit that they experience apprehension when going to the dentist. Traditional gum disease treatment involves cutting the gums to access and clean infection. The invasive and painful nature of scalpel surgery may act as a deterrent to timely treatment. Dr. Eastman works to incorporate the latest dental technology to reduce pain and trauma. He is certified to perform the LANAP® protocol, which is an FDA-cleared laser gum disease treatment. The PerioLase® MVP-7™ laser targets bacteria with a beam of light, so no incisions or sutures are necessary. An ultrasonic tool removes build-up from the roots of teeth, and the laser promotes healing and stimulates healthy tissue growth.
This February, American Heart Month provides an ideal opportunity to schedule a dental appointment. Bradenton, FL residents can lower heart and periodontal disease risks by eating a healthy diet, avoiding tobacco and practicing good dental hygiene. More information about the LANAP® protocol is available on Dr. Eastman's website.
About the Doctor
Lindsay B. Eastman, DDS, MS, PA is a periodontist offering patients personalized dental care in Bradenton, FL since 1980. Dr. Eastman received his Doctor of Dental Surgery degree from Loyola University Dental School where he completed his Graduate training in Periodontics and his Masters of Science in Oral Biology. He received his Post-Graduate specialty training in Surgical Placement of Implants from Northwestern University Dental School, and completed Business Management Training from Pride Institute. He is part of one percent of dental professionals providing the LANAP® FDA cleared laser procedure for gum disease and periodontal treatment. To learn more about Dr. Eastman and his dental services visit his website at http://www.bradenton-periodontist.com and call (941) 792-3899.