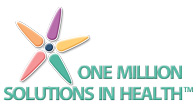 Our goal is to work with creative minds in Life Sciences to accelerate the understanding and evaluation, or validation, of various technologies or services
Boston, MA (PRWEB) February 13, 2015
One Million Solutions in Health™ (OMSiH™) has launched a new, game-changing opportunity for scientists and technology & service providers in the Life Sciences space to obtain a complimentary evaluation of their science by the members of the pharmaceutical and biotech Technology Evaluation Consortium™ (TEC™). This is a chance to have top industry Subject Matter Experts (SMEs) help identify how best to accelerate the adoption of new scientific offerings. The Open Call for Technology Applications will close on the 27th of February 2015.
One Million Solutions in Health is taking 10 years of experience in implementing collaborative evaluation and validation projects to a new level through this Open Call for Technology. The OMSiH team manages each consortium project from start to finish, providing independent project management over the course of three key stages:
1. Scoping the evaluation
2. Managing consensus around the study design and implementation
3. Providing independent and objective analysis
As a not-for-profit, through One Million Solutions in Health, the Technology Evaluation Consortium is devoted to pre-competitive and non-competitive analysis of technology and services, which can accelerate life sciences research and development. With a proven vetting and review methodology, the industry members can review the vision for the new science in the context of enhancing the discovery and development process. OMSiH manages and optimizes the technology discussions for the evaluation project, thereby saving time and money.
"We are proud to be offering this Open Call for Technology opportunity to scientists and up-and-coming technological solutions from around the world. Our goal is to work with creative minds in Life Sciences to accelerate the understanding and evaluation, or validation, of various technologies or services," said Dawn Van Dam, President & CEO of One Million Solutions in Health. "Starting in 2015, we are looking to be a disruptive force in the biopharmaceutical industry -- so we can all bring better solutions to patients … faster!"
OMSiH collaborates with a team of SME's from leading biopharmaceutical companies to bring these technological advancements or new service offerings directly to the drug discovery and development decision-makers. The Technology Evaluation Consortium accelerates the learning system by taking ideas that would wallow, and transforms them rapidly through this collaborative process.
To apply for this opportunity, a Letter of Intent (LOI) for the Open Call for Technology must be submitted before February 27, 2015. An application can be found here.
After a first screening process, selected applicants will then fill out a more complete application for this Open Call for Technology. For those chosen to proceed to the next step, OMSiH will work with each technology provider to help prepare the submission and presentation to the industry.
Solutions are accepted in all areas which support the drug discovery and development process, as indicated below.
Applications:

Chemistry
Drug Safety/Preclinical Safety
Drug Delivery
Model Studies
Products:

Antibodies
Biomarkers
Bioproduction
Cell Systems
Informatics:

Computational Biology
Data Collection & Analysis
Genomic Analysis
Technology:

Imaging
Sequencing, Genotyping, RNA, DNA
Screening (High Content/High Throughput)
Productivity & Planning Tools:

Clinical Trials Management
Portfolio Management
R&D Productivity
To submit an application, forward it to TECprojects(at)onemillionsolutionsinhealth(dot)org OR input it at this link: https://www.surveymonkey.com/s/PV6ZKLM